Modular building, part 2
My modular building project continues on from part 1...
Construction
Once I had all the components, construction proceeded very quickly. I made a wall at a time, using lots of bracing on the back, and sections of 0.75 x 0.75mm styrene trim on the front to tidy up the corners.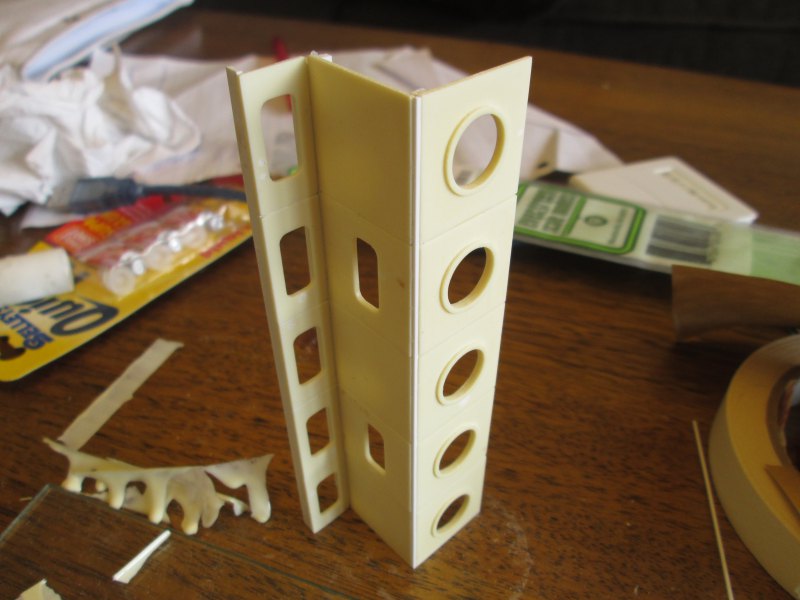 The bracing on the back made joining together the corners pretty easy.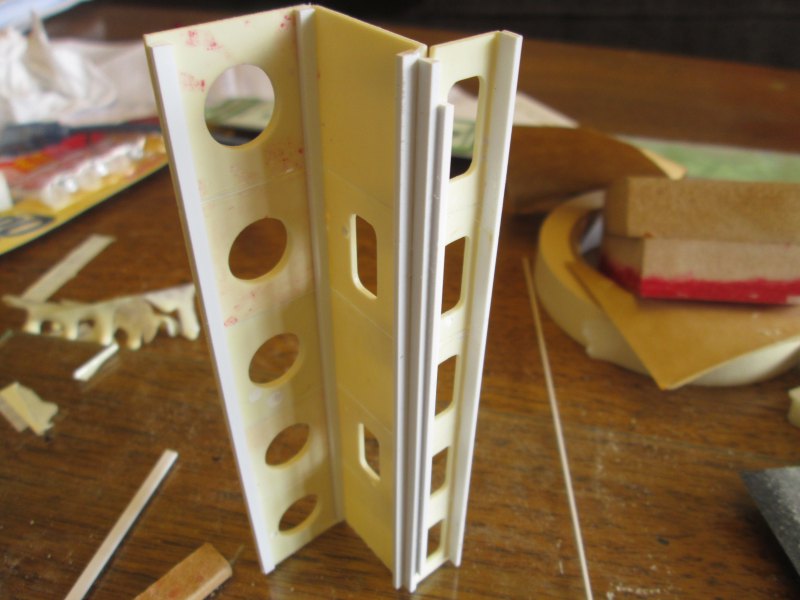 While shopping at our local discount asian warehouse I came across some rather neat miniature wooden clothes pegs that I knew would make great clamps: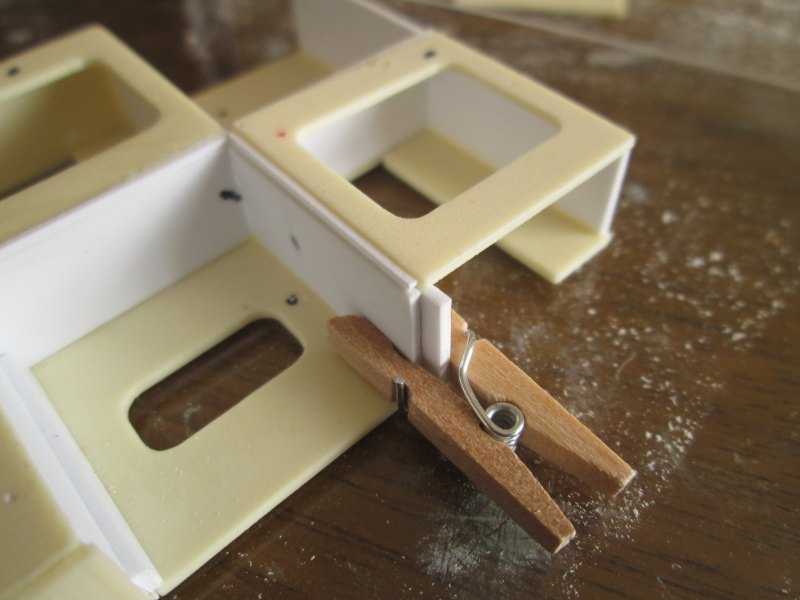 Another trick I discovered was using a ruler and sheet of glass to ensure everything went together straight, square and flat.
The front section was a bit of a challenge, trying to get a pleasing form with lots of repetition, without it being monotonous: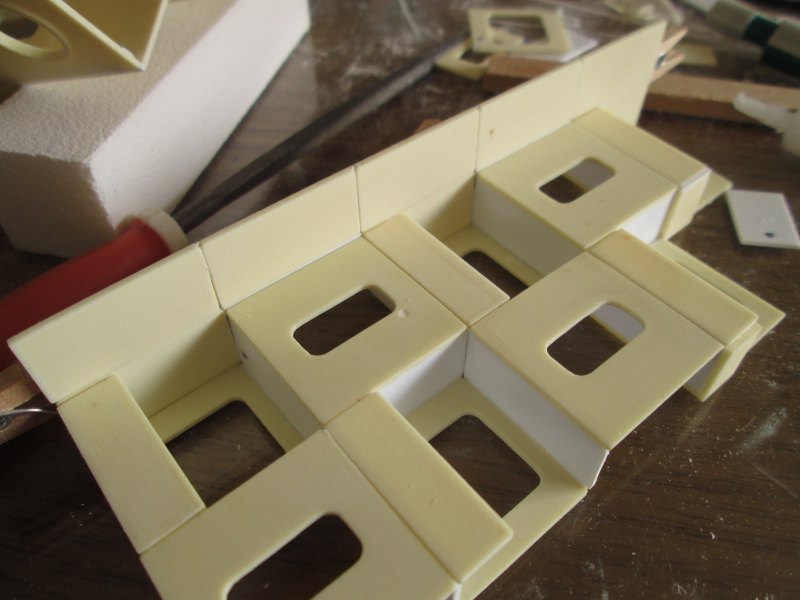 By the end of the afternoon I had most of a building taking shape:
And a few more hours tonight and it is almost complete: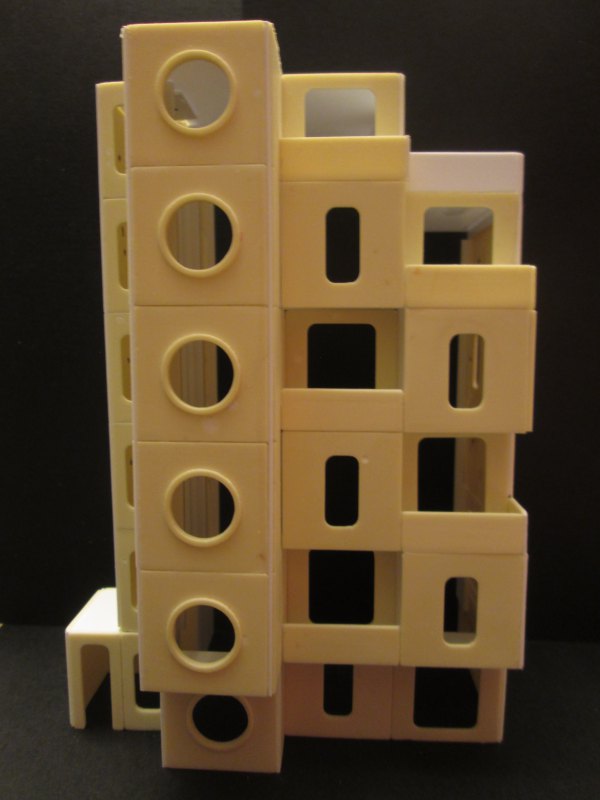 Each floor has a balcony (the bottom floor will have a courtyard), and the top floor will have a large outdoor entertainment area. A lift shaft runs up the left hand side of the building.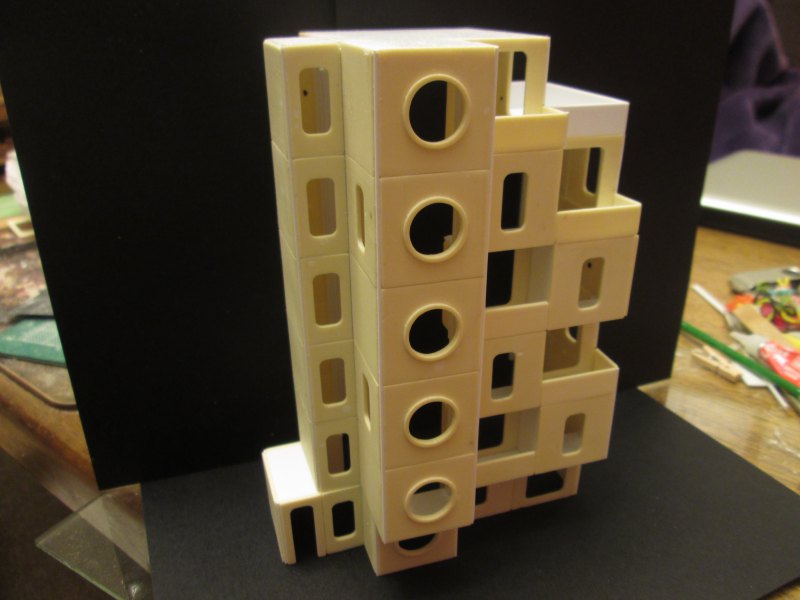 What next?
Unfortunately I've run out of 1mm styrene! So either I need to drive to Eketahuna, or substitute. Since it is just the rear wall I need, I think I will make do with cardboard since it won't be seen once completed anyway.
Before the back wall goes on though I need to fill in all the gaps, paint the whole thing black to prevent light shining through the walls and give it a top coat of a faded concrete colour. I am very keen to detail and light the interior; for lighting have ordered some WS2812B individually addressable RGB LEDs so that each room can be lit separately. For the interior, I plan to build up each floor from foam core; if I'm clever it will be possible to slide out the core :-)
Then there is the matter of 35 windows to cut and glue in to place...