Poles and lights for Ranuska
The cobblestones are now all completed on Ranuska. Each morning I would do a few minutes work while running my shower, and by the end of the week it was all done. Then came the fun of painting it; long story short it took three attempts to get the right finish. First attempt was too blue, second attempt washed out all the detail; final attempt worked well though. I made up a dark wash that settled into the crevices, then I dry brushed on some very light dirt colours; lots of browns and tans, no greys. Then, the magic step: I mixed up a very watery mix of the same "sandcastle" paint that I had painted everything else with. I airbrushed on several layers of the sand mix, and now the cobblestones nicely blend in with the rest of the scenery. Job well done.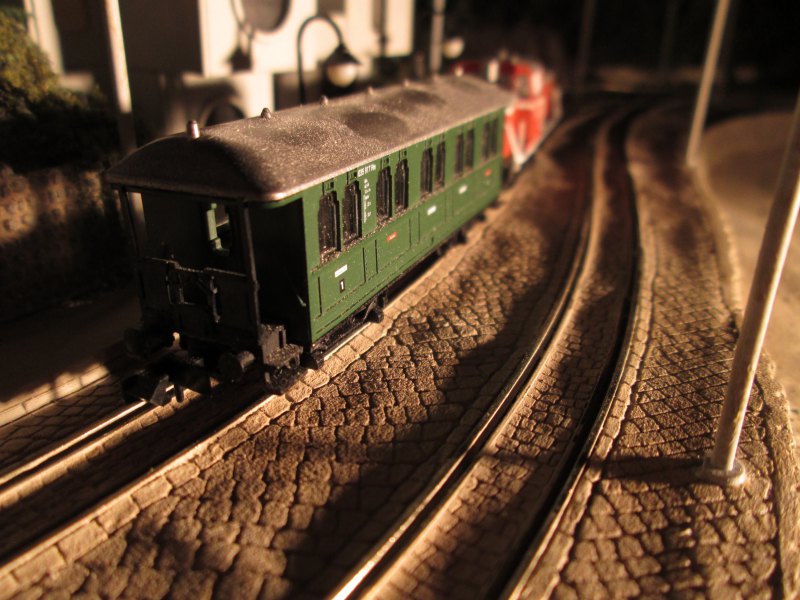 Hmm... I need to dust my carriages.
Todays job was catenary poles. I painted them up to make them look a little less plasticy before installing them and weathered them with some rusty/dirty washes.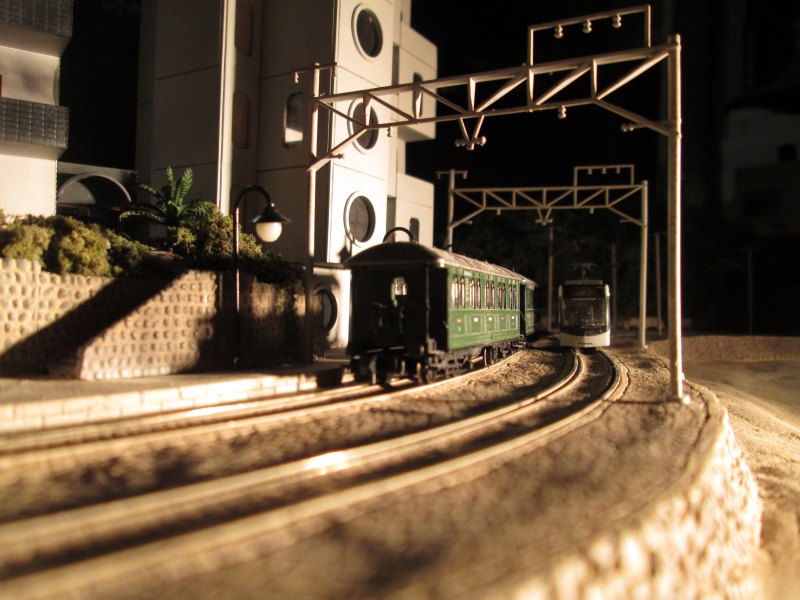 Second job today was installing station lights. These are some nice little LED lights from AliExpress (another eBay) that seem rather fitting. Ok the globes probably scale out to several feet in diameter, but they look good.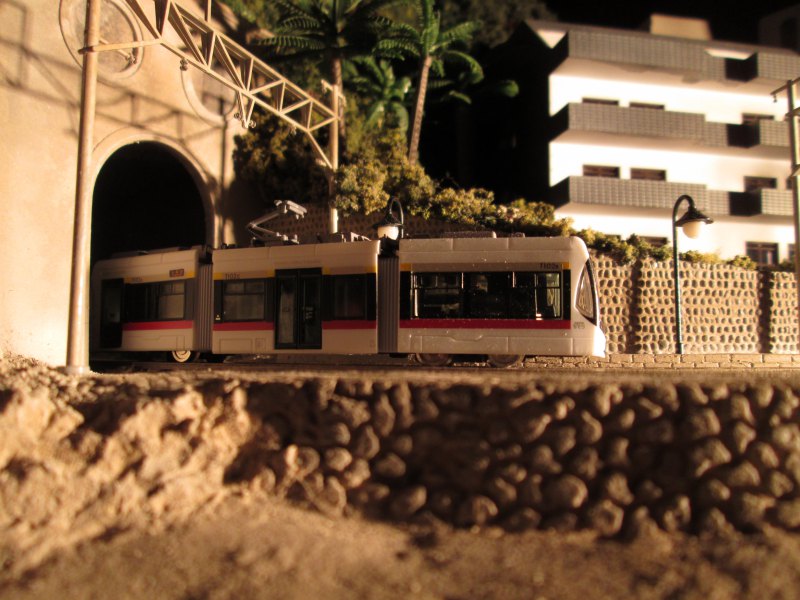 Installing them was a little complicated. I had to drill a 1.5mm hole for the pole, however the heat shrink on the wires was thicker than that. Some careful drilling and scalpel work, followed by more careful pushing of wires through the baseboards and a bit of superglue, and they were in place.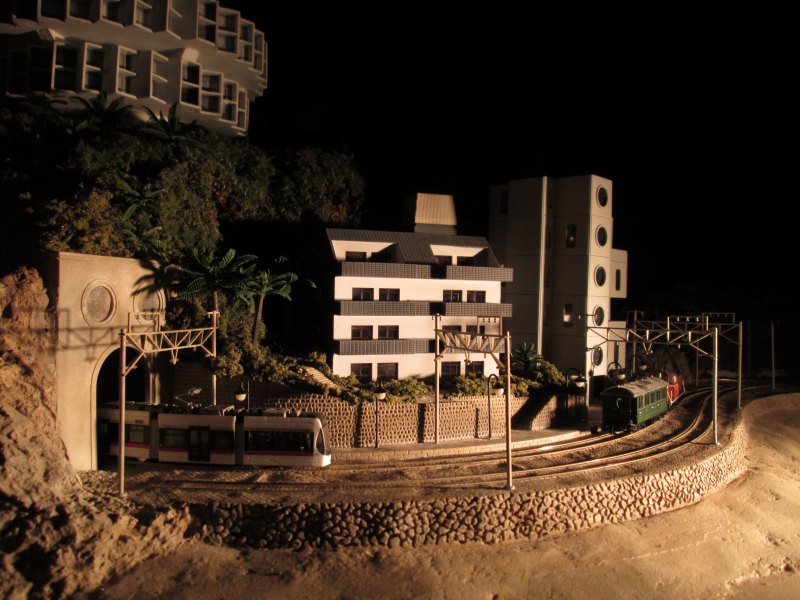 I haven't wired them up yet; that'll be a job for next week.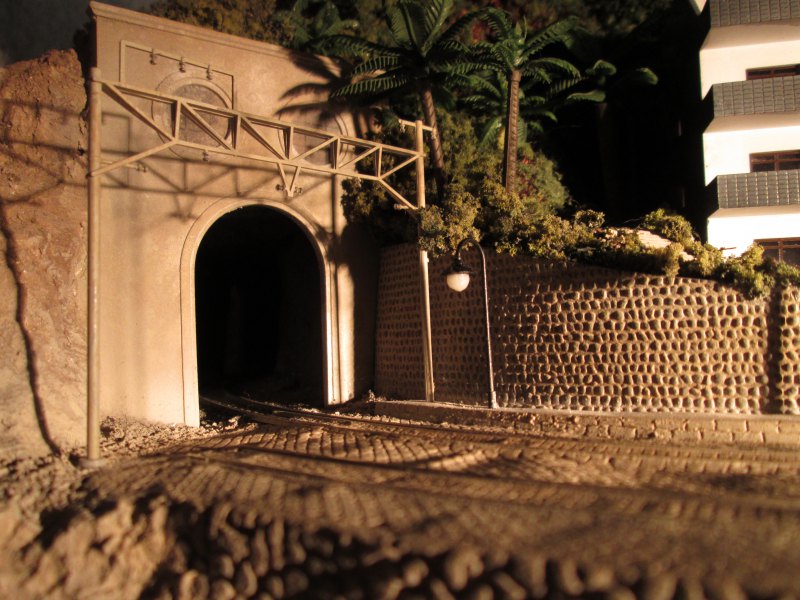 Till then...