Fiddle yard wired up
A few more ticks on the list this weekend with the tracks all wired up now.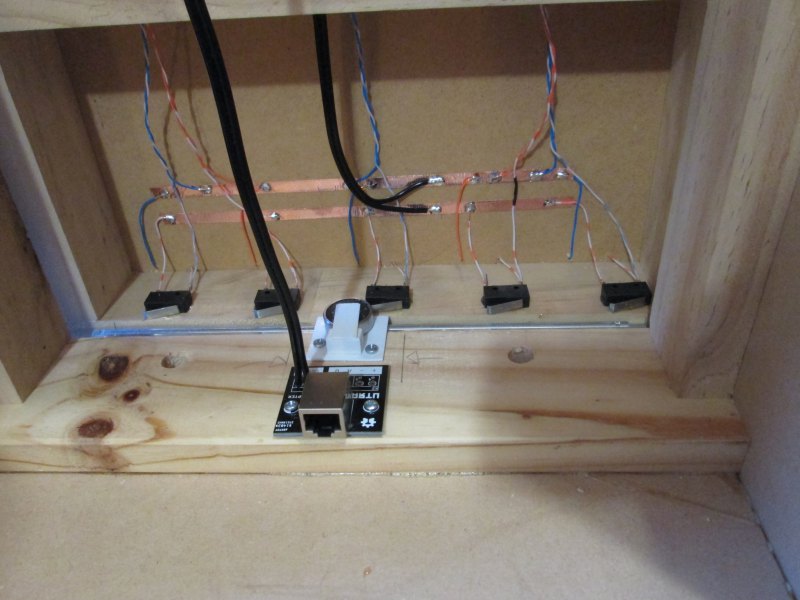 Power comes in through the RJ45 connector at the bottom, through the flexible black cable to the two copper strips. The solid coloured wires are wired to the common track, while the striped wires go through the micro switches to the other track.
Testing with a multimeter showed that the wiring in the above photo was wrong; that has since been corrected. Haven't done a live test yet.
Also cut out the wood and cardboard for the two smaller outside tracks, though I mis-calculated on the cardboard and ended up making twice as many platform edges as I needed.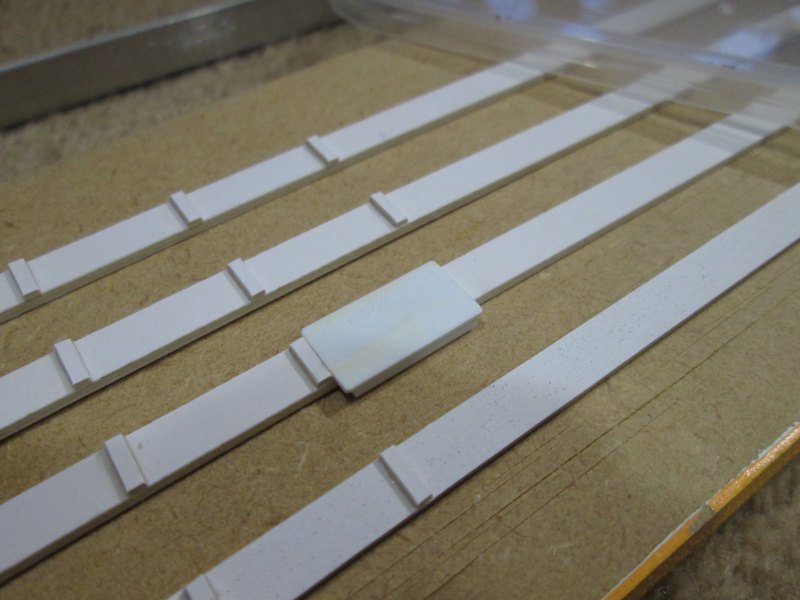 Next on the list is to complete the outside platforms, and then paint them up. Rachel colour-matched our driveway asphalt and concrete to her paint charts, so now I have a couple of Resene test pots for weathered asphalt (Half Gravel) and aged concrete (Half Cougar). There are some job that only a woman can do!