Platform progress
Progress continues at a good pace on my fiddle yard module.
I made up the outside platforms, managing to make twice as much cardboard siding as needed, which is just as well as I fluffed the measurements and glued up one entire platform all wrong! Lucky I had a spare set of sides.
Here they are glued up, ready for painting.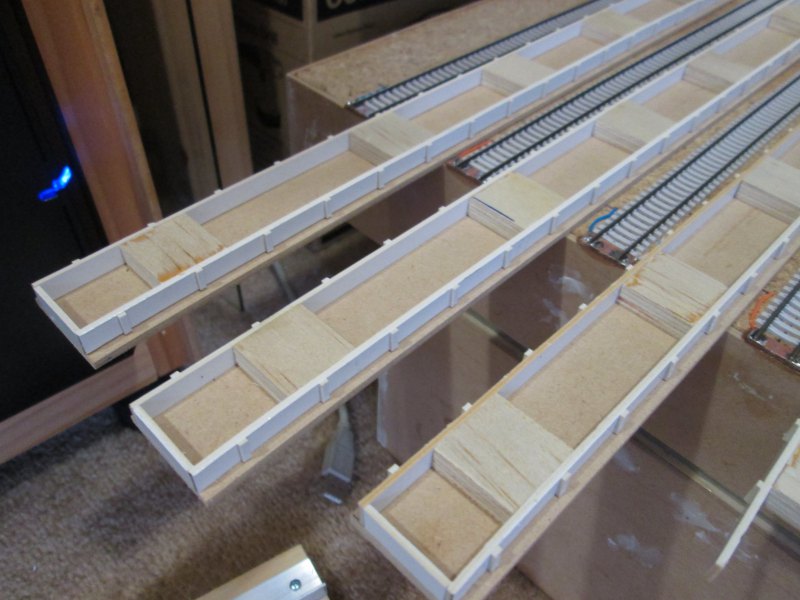 I gave them a good brush with my Half Cougar test pot, then gave everything a good rolling with a foam roller which removes the brush strokes and gives a nice fine texture to the surface.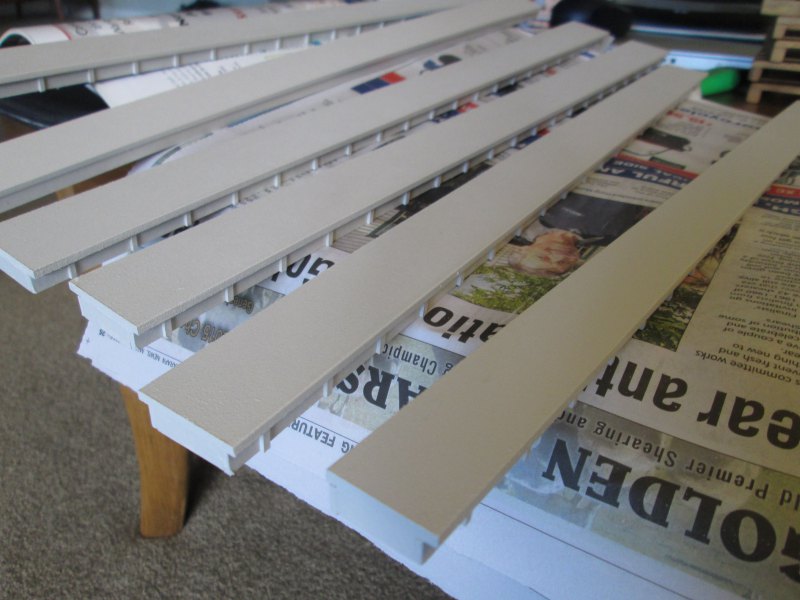 Once dry I gave them a very light sanding with one of Mrs A's nail sanding blocks to remove any rough patches on the MDF. Next I masked off the outside 4mm with some off-brand yellow model masking tape and did an overcoat with a mix of straight Gravel + Quarter Gravel.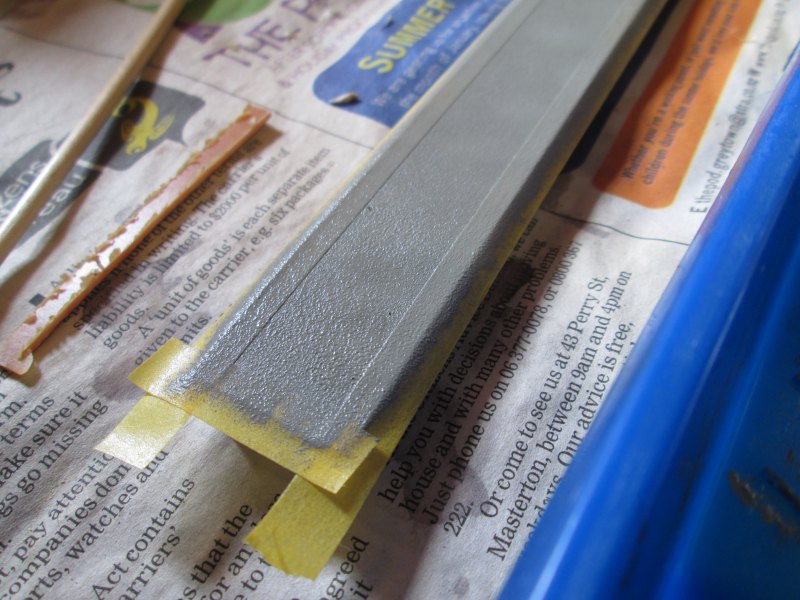 By not completely mixing the two colours I was able to get a bit of variation on the asphalt surface. Here is my neat wee foam roller.
Finished result: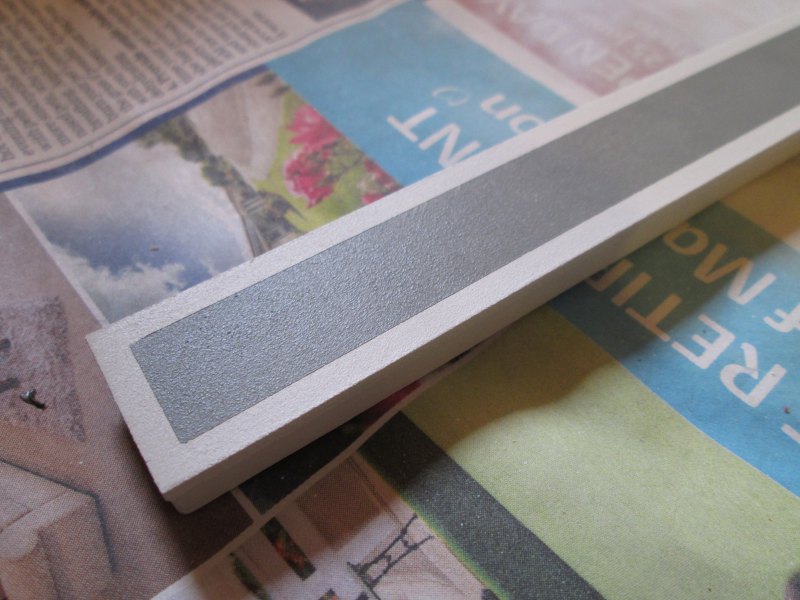 Nice, but the concrete is far too clean! So I dusted on a good thick coat of weathering powders which helped, but still wasn't quite enough. So today I mixed up watered down some matte medium & grimy black and airbrushed it on good and thick, followed by a fade coat of watered down matte medium & chalk white.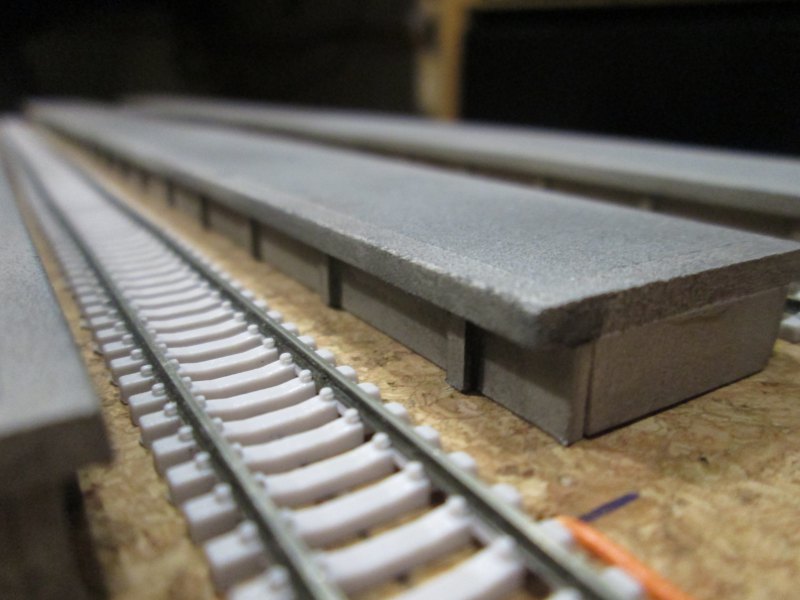 Much grubbier! I've ordered some yellow 1/16th vinyl lining tape which I will use to make the safety edging along the platforms.
And here is a quick mock up of the finished platform: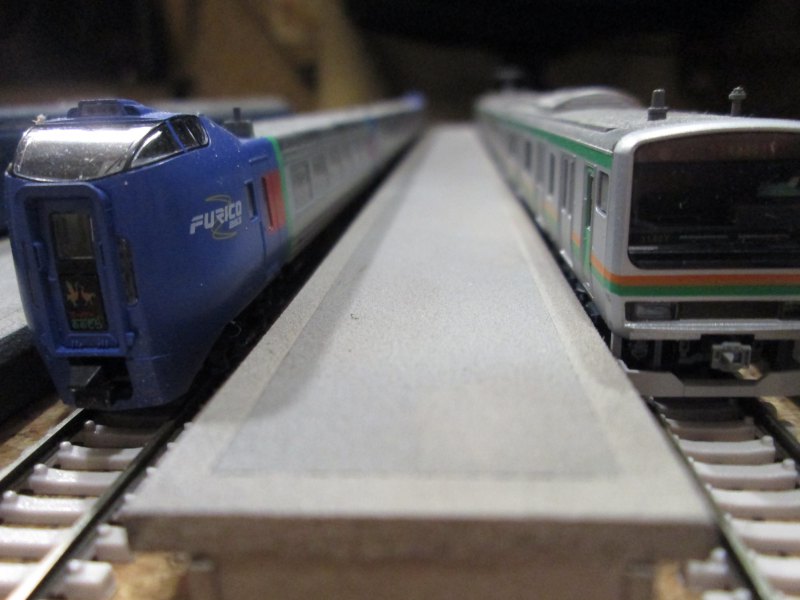 Next on the list:
Glue down platforms
Ballast & glue the tracks
Add all the details like railings, cable ducts, signals, sign posts, railway equipment boxes, etc.
All very exciting!