The birthday garden shed
It was my birthday earlier this month, which meant a trip down to Christchurch to see family. Naturally the thought of spending a week away from my modelling bench terrifies me, so I stuffed a few bare essentials and some styrene strips into the suitcase, hoping to get a few days modelling in while down there.
Fresh on my mind was a great post about scratchbuilding some delightful OO scale garden sheds from cardboard and paper, and while down in Christchurch I bought some assorted 1960s Model Railroader magazines. While the adverts have aged ("Millionaire's house, $2.49"), the actual articles are still gold. The first magazine I opened had a 10 page E.L.Moore article, full of plans and inspiration. Each issue has a "dollar model" article ideal for scratch building.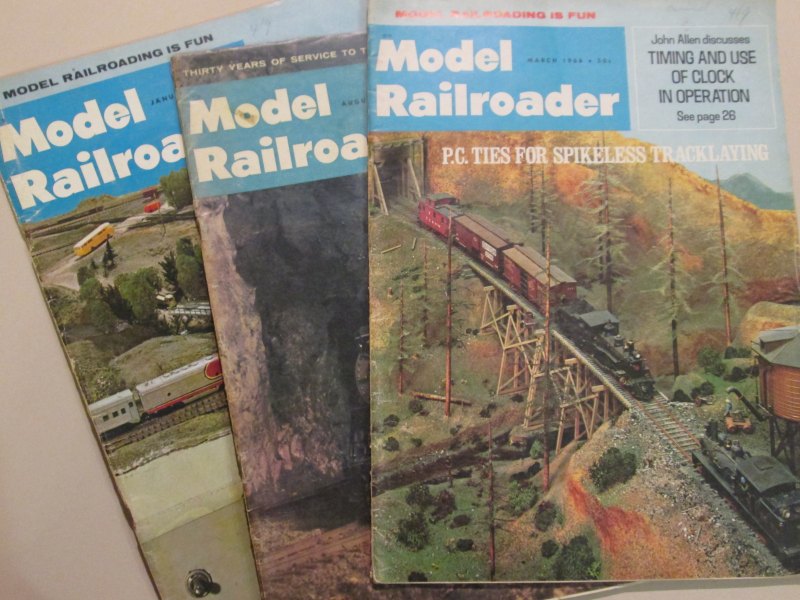 So with plenty of inspiration bubbling around I decided to build a garden shed of my own.
First of all I needed some weatherboards, but I had left my styrene siding back in the other island. So I ripped out a sheet of paper from my sketch book and cut it into thin strips, then painstakingly glued the in an overlapping fashion.
Once dry I had some nice rustic siding material. Some frames were made up of scrounged cardboard from around Mum's kitchen and glued together with PVA.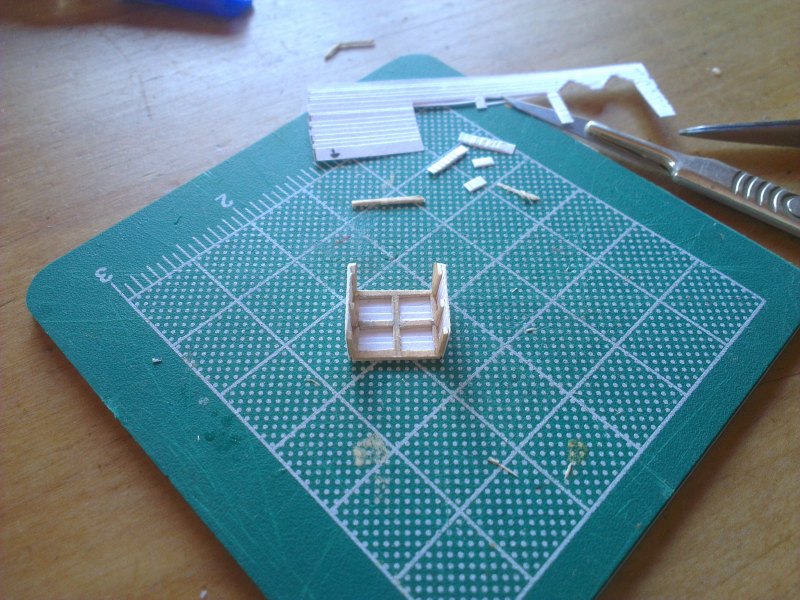 The window was made using my usual trick of assembling the framing on a piece of clear styrene from styrene microstrip.
Pretty soon I had a nice wee building made up:
Time to paint. Mum only had watercolours handy, which I have no experience with, however I discovered that the paint worked really well on the paper siding. The styrene took a little more effort, and I mixed in some dilute PVA to the paint in an attempt to make it stick better. After a few sessions it had a decent layer of paint on it and was looking very nicely run down. Some guttering was quickly made up from styrene rod and given a few coats of paint too.
The final result:
Not bad for a couple of afternoons work with a very minimal set of tools. Whole thing measures 15x10mm and is seriously tiny. Now I just need to find somewhere to put it...??