The Crossing Hut
Well, after much delay, the replacement parts for my laser cutter have finally arrived. It seems the driver board took three return trips between Moscow and NZ before finally landing in the right place. How frustrating! Once it arrived though I wasted no time in getting it all set up and recalibrated – if anything, I think it cuts better now.
Here it is cutting out the parts for an HO loco: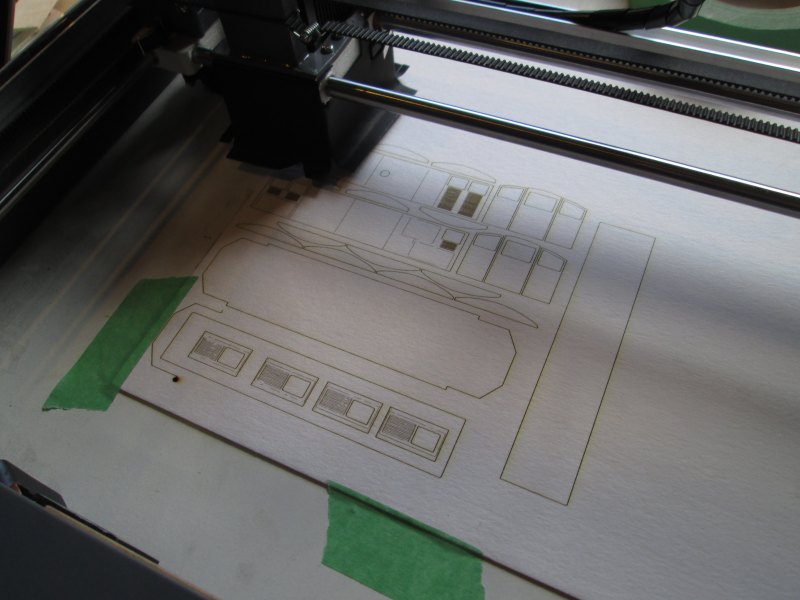 Unfortunately my laptop went flat halfway through, hence the large charred spot!
Having proven it worked, I wasted no time in building something. I decided a fun little project would be a Soviet style crossing hut. At least I assume that is what it is. Here is the inspiration: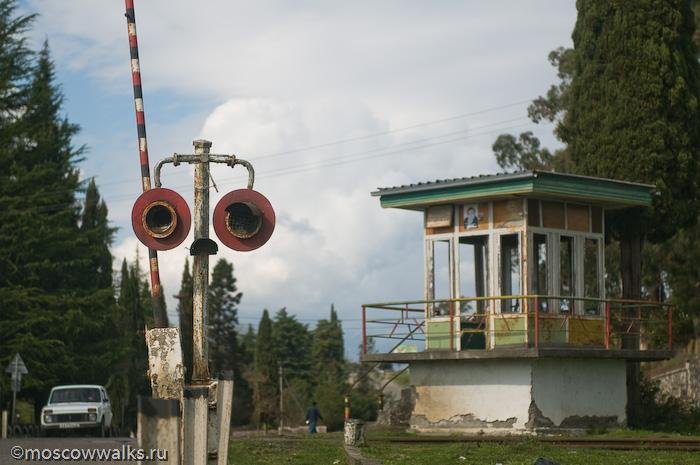 The best I can come up with is that it is somewhere in Abkhazia, that awkward part of Georgia that is sort of Russia... it depends who you ask and what their foreign policy is. That is probably a Lada crossing the tracks.
Anyway the building appealed, so I drew up a quick design in Inkscape and started lasering. I used 1/32" (~0.8mm) taskboard for the base and floor, which is a new material for me but works fairly well. I sands up beautifully and takes paint very well. It is more-or-less cardboard, but lasers better with less charring around the edges, and cleans up very well.
The windows were a bit of a challenge. After a few false starts I settled on thick paper (decent matt photo paper that Mrs A bought me) and lasered out the mullions. Without much effort I achieved 0.7mm wide ones; something that would be near-impossible to cut by hand.
I then made a similar layer to go under that, but this time cutting out just the window holes. I painted this a mustardy colour and sandwiched it between the mullions and some clear styrene. A few minutes of lasering, painting and gluing, and I have a painted, glazed wall!
The roof is styrene, since I already had styrene profile in the right shape.
I painted it with my usual Vallejo acrylics, experimenting a bit with chipping medium on the base, and brushed on matt varnish to take off any shine. Railings are more laser cut paper, quickly painted and stuck on. End result: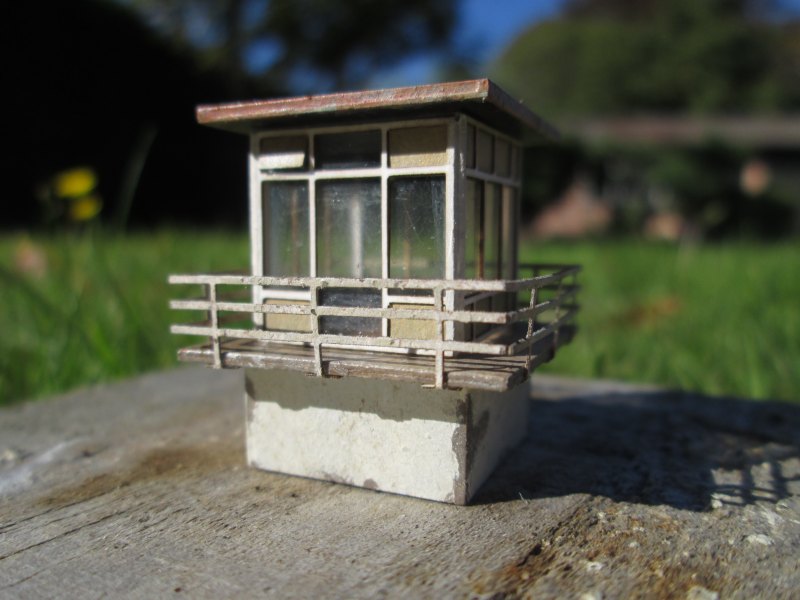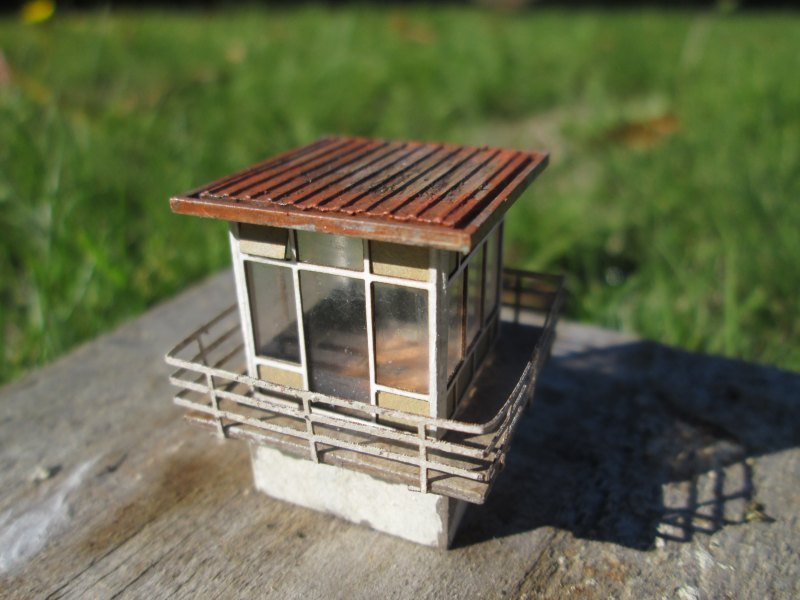 For a very leisurely build over a couple of evenings, I am very pleased with the result. Of course I have no idea where I'm going to put it on the railway, but I'm sure it'll look right at home under a withered tree next to some rusting tracks. I look forward to many more laser cut buildings!