Mt Adams Railway benchwork progress
Progress continues on my latest module...
Today I did a little more on my new module. The polystyrene foam had glued up nicely overnight, so I cut out some 7mm ply for the station base. I cut some beading to size to hold it in place along the front edges, and for the sides against the foam I cut some thin MDF to size.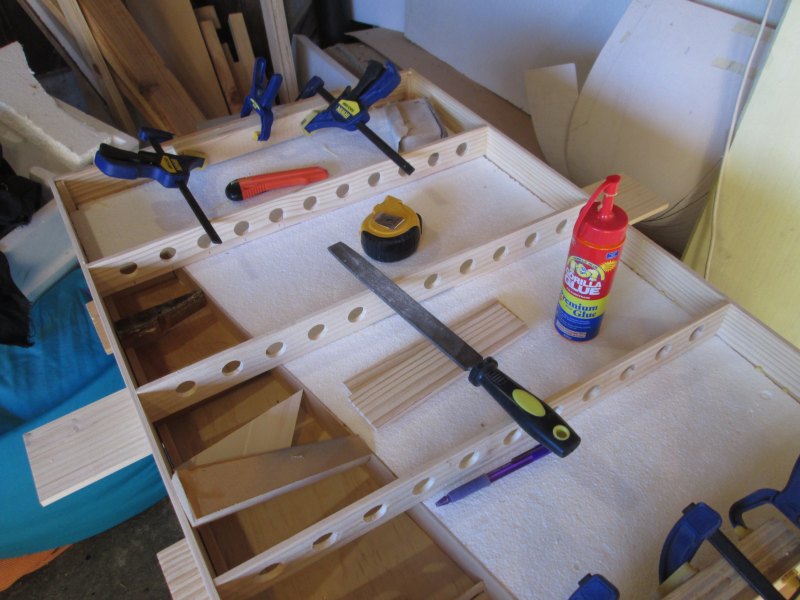 This nicely finishes off the polystyrene, so there are no rough edges to catch and start spreading little staticky white beads everywhere!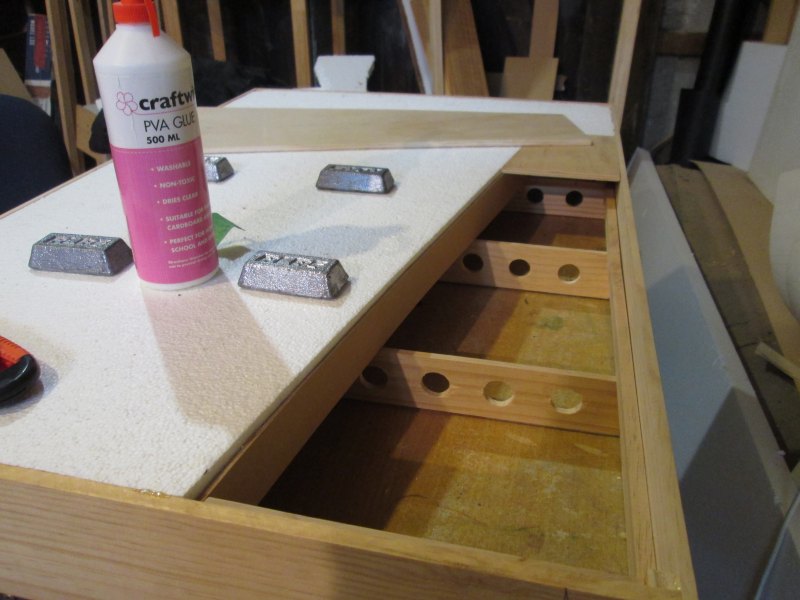 While I was at it, I glued some thick LVL to the insides of the end pieces; once dry I will get out the router and cut some finger rebates to make moving it easier.
Unfortunately around this time I managed to stick a plank of wood into my eye! Ironically it was as I was putting on my safety gear, trying to put on my ear muffs while still holding the offcut. I'm ok, just a bit bruised and sore. Spent the rest of the afternoon convalescing on the couch with my eyes closed.
After dinner and an episode of The X Files, I started assembling a little 1:144 scale WWII plane.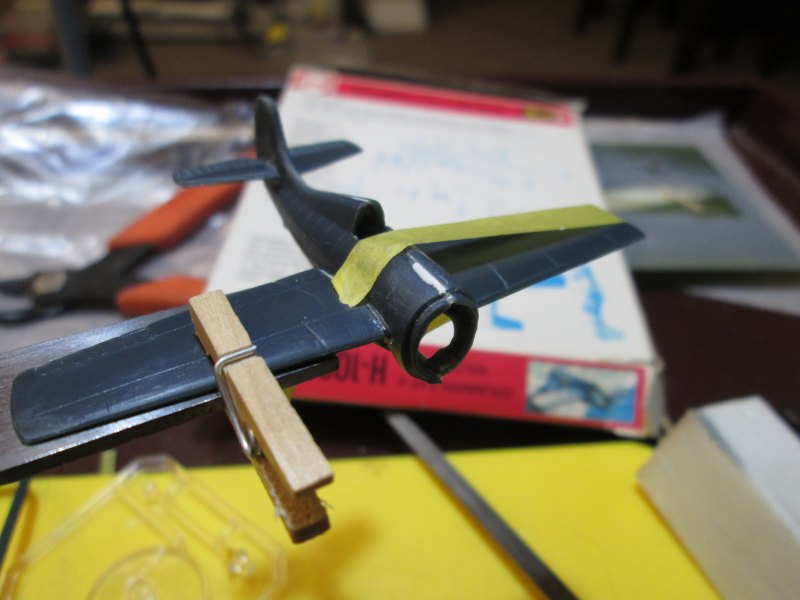 This one is a Grumman F4F-4 Wildcat; I picked it, a Hellcat, and a Corsair up for a song secondhand. This one had already been partially assembled, and poorly at that, so I have been carefully filing away flashing and applying filler as needed. The cockpit canopy casting is missing unfortunately, so I will heavily weather the model and cover the cockpit in a tarpaulin, as if it is awaiting restoration.