Messy woodwork and the first turnout
With a newly repaired hot wire cutter, progress continues once again on Mt Adams...
Today I finished cutting out the inclines. Mr Hot Wire 4000 did a great job, effortlessly cutting things nice and square. By the time I finished though it looked like a polystyrene bomb had gone off in the garage: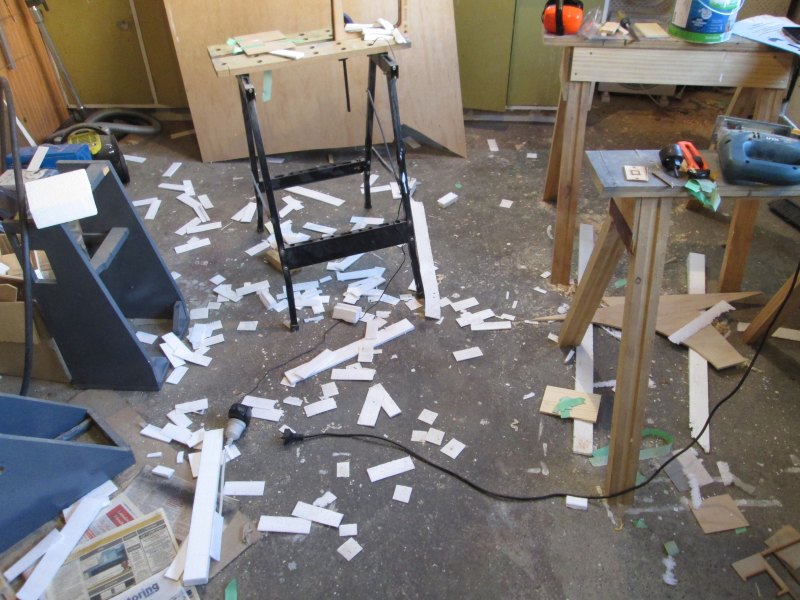 Next on the list was another messy job: routing out the hand grips on the module ends.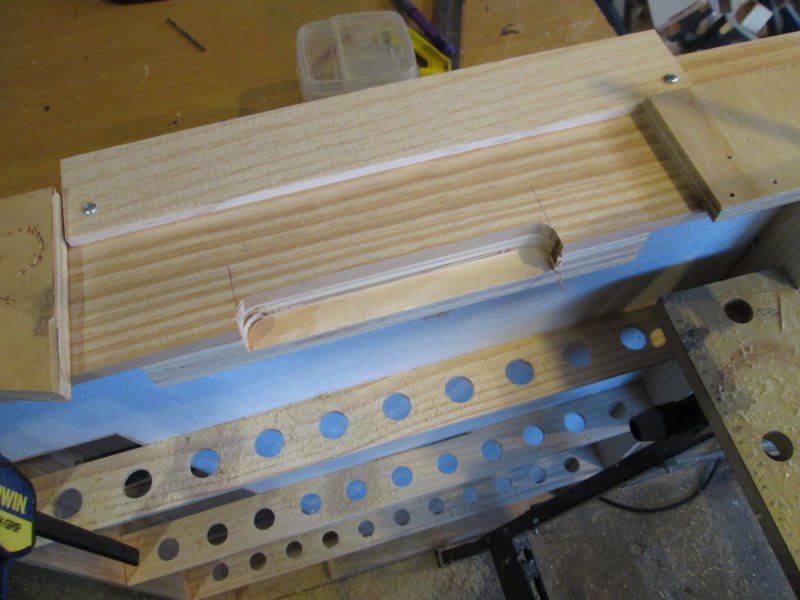 The extra bits of wood are my guides, as freehanding a massive router is a recipe for disaster.
After a quick lick with sandpaper, here is the result: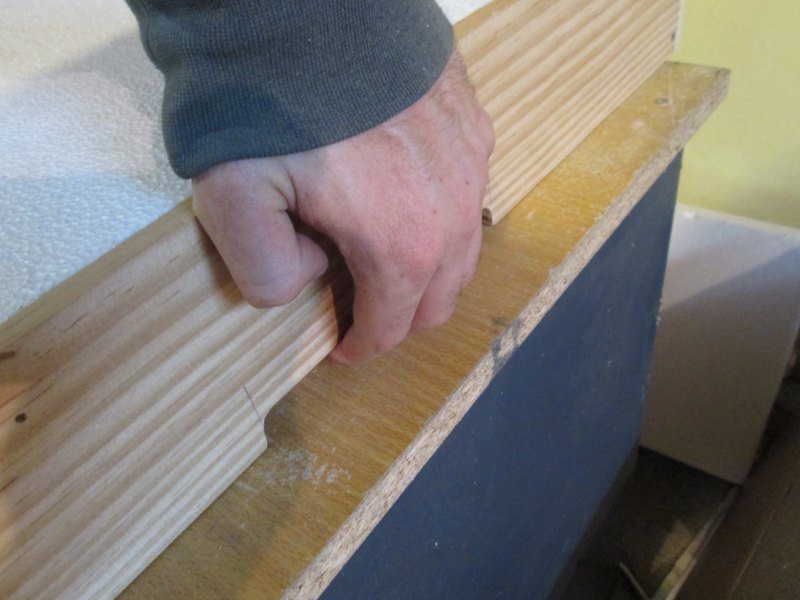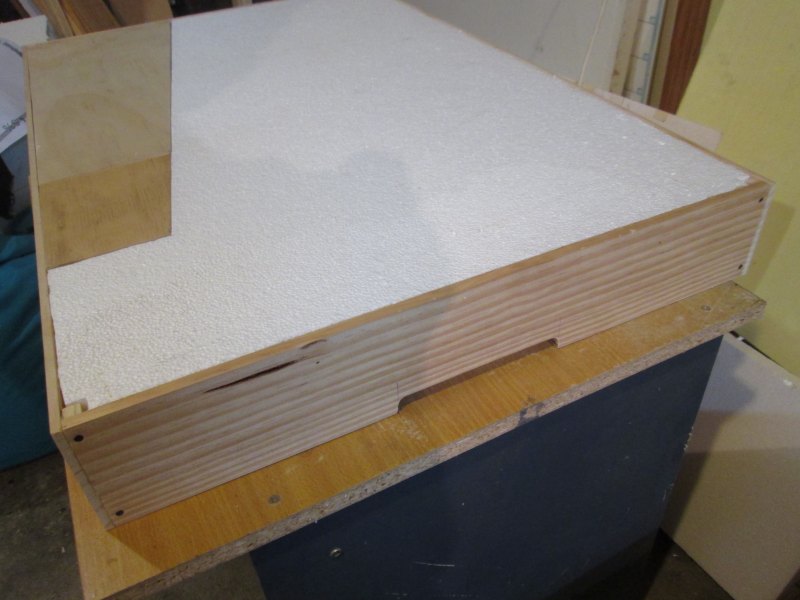 So quick recap:
Woodwork: completed.
Inclines: measured and cut.
Track plan: drawn and printed out.
Next step, assembling track. So over some TV I started assembling my first turnout. Luckily I had my original instructions to refer back to.
First off I printed out the template and stuck on my PCB sleepers, and in-filled with wooden sleepers.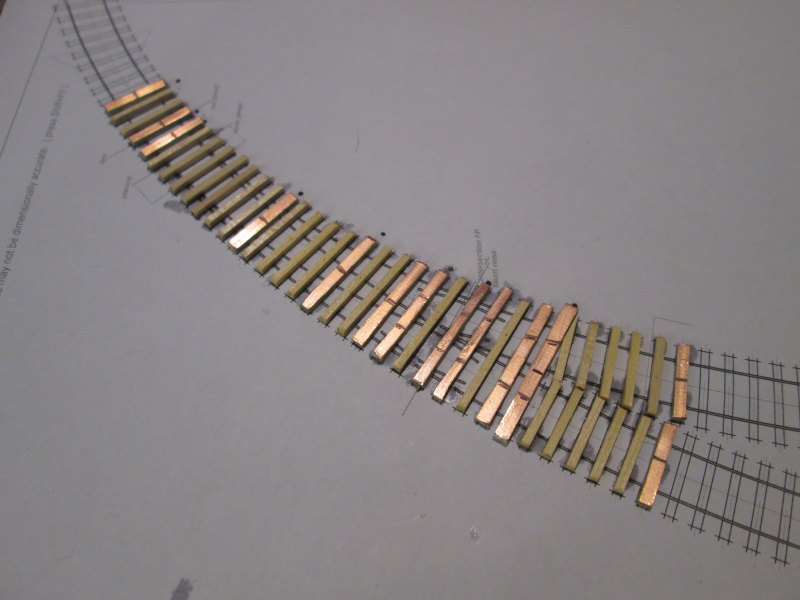 Then I shaped and filed the first outer rail, and made up the frog as well: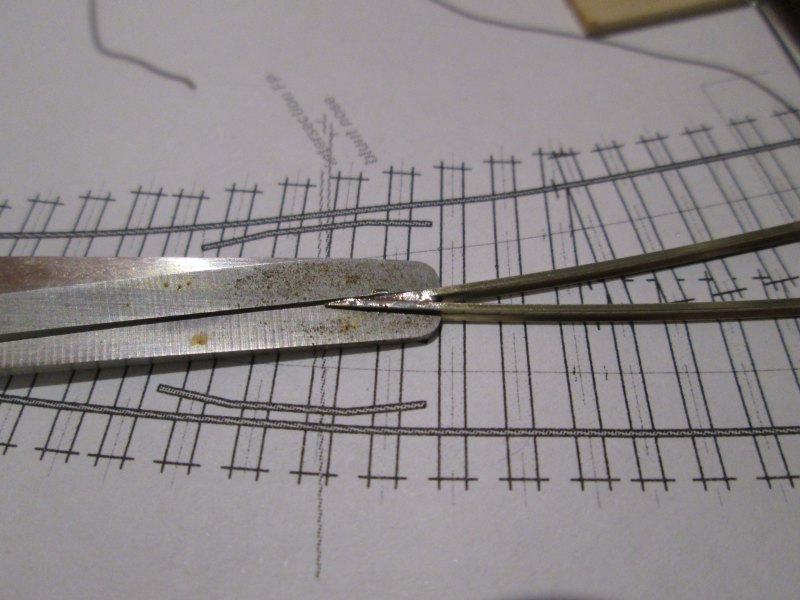 Unexpectedly, scissors make great frog-clamps.
By the end of the evening I had the first 3 rails soldered up: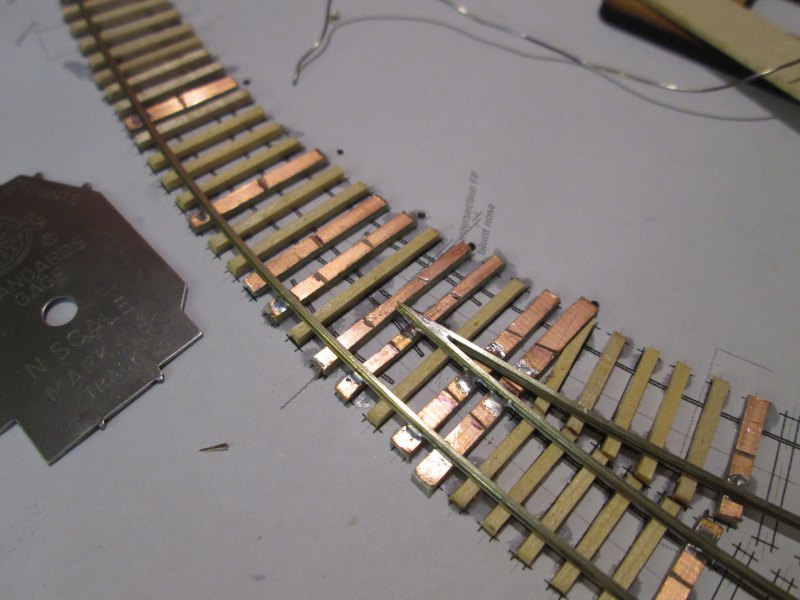 It is slow work, but going well so far.