Double crossover progress
Mt Adams continues...
Progress may have slowed, but I'm still moving forward. My double scissor crossover has had a few more rails soldered in place. It is slow fiddly work, but as long as I measure everything five times and cut very carefully... well so far no mistakes.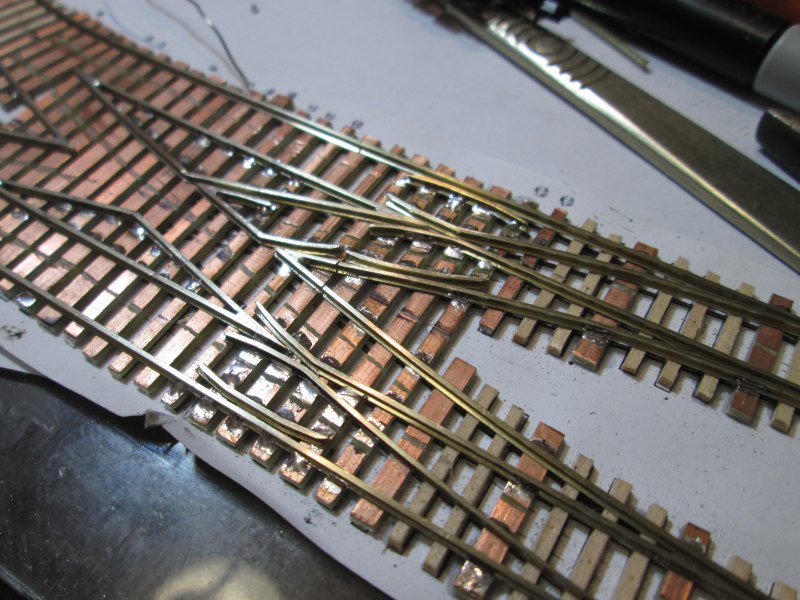 That said, I have had to desolder a few rails and file off a bit more to make point blades sit nicely, but that is ok. So to sum up...
Point blades: 4/8 made.
Check rails: 3/8 made.
Diamond rails: 1/4 made.
Diamond check rails: 0/4 made.