Mt Adams scenery progress
After a long break in updates, you'll be glad to hear Mt Adams is still alive...
Despite not posting much, I've been busy beavering away on my railway. I've also been busy re-painting our bedroom, renovating a back hallway, cleaning the property, fixing some wiring, putting in new lights, tidying up in the ceiling, etc etc. Mrs A describes it as "man nesting mode".
But in between all of that, I've still got plenty done on the railway. All the electrics are in and debugged now. I've added track sensors to detect where the trains are, and wired it all up to my laptop. I can even control trains from my phone, without even turning on my computer.
The track work is also complete and mostly ballasted, and the double crossover is running very nicely. Ironing out the trackwork niggles took quite a while, but definitely aided by having trains running. I've really enjoyed getting out my various little locos and railcars and running them up and down the incline.
Near the lower station I've been building a Japanese style retaining wall. These are quite interesting constructions, made from concrete that appears to be draped over the landscape. No idea how it is made, perhaps it is just really intricate formwork?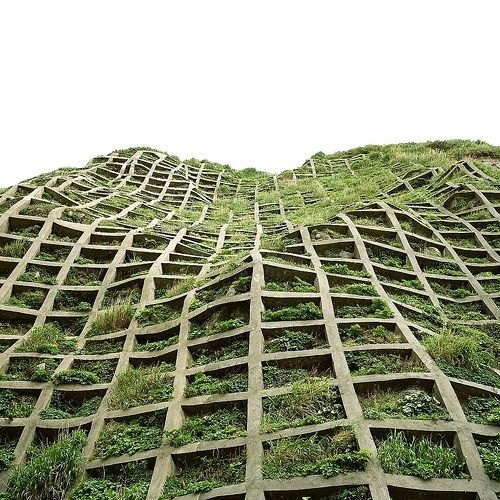 Here is my partially completed version: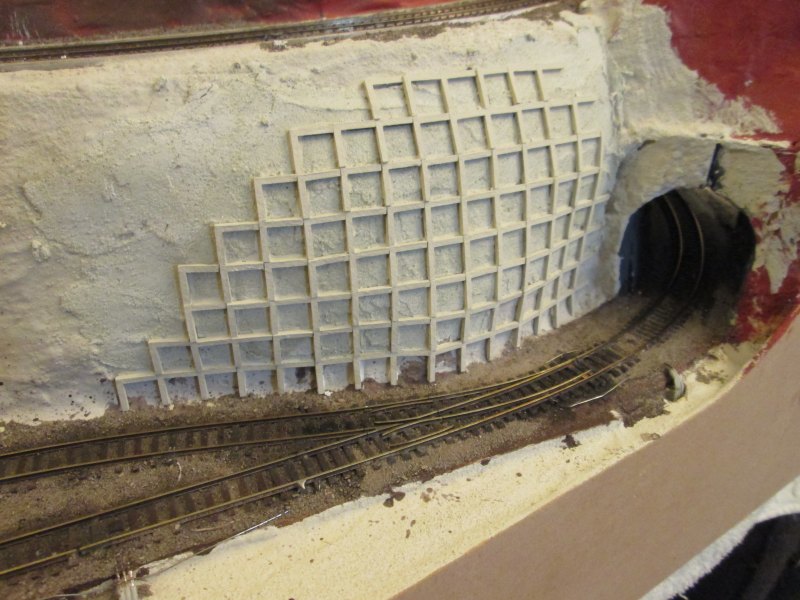 Mine is made from lots of laser cut L shaped sections, glued and assembled into a lattice. Next step is to add some plant life into each square.
One of todays developments was to add another access hole for the lower tunnel. I thought I could get away without one, but it has proven a popular spot for locos to get stuck, and cleaning the track there is very difficult. Some quick work with the router though resulted in a new hole: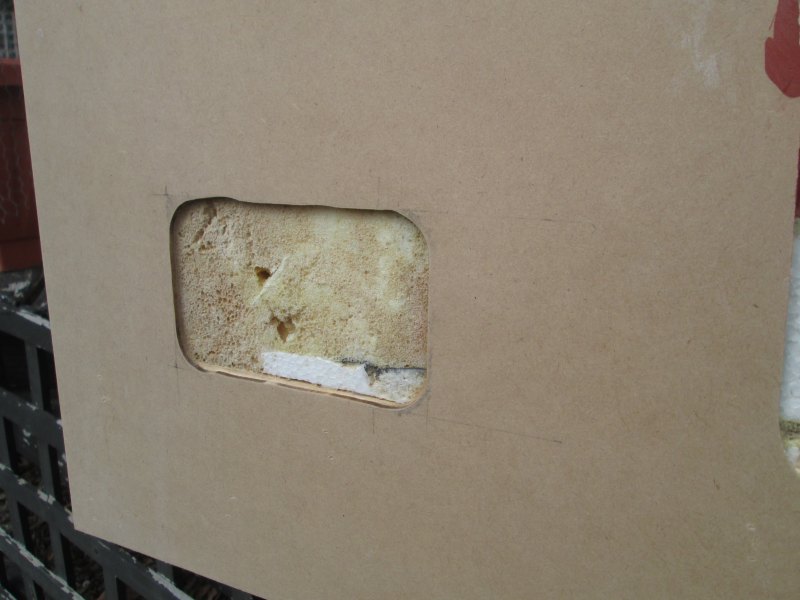 Not an especially straight hole! I've now cut through to the tunnel and access is vastly improved.
Todays main job however was to make some rocks for the river scene. Here is what I started with: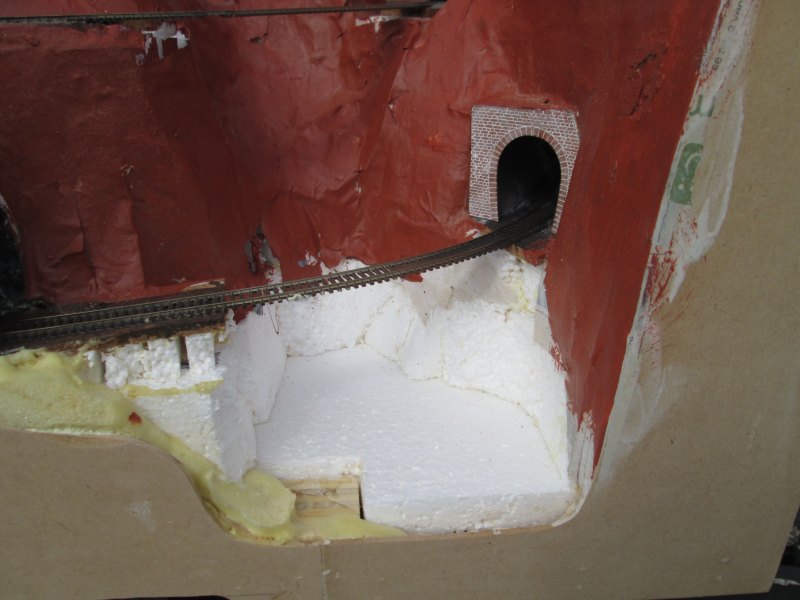 I quickly glued my bridge abutments in place and set to work with my patent-pending quick-rock mix.
Michael's Patent-Pending Quick-Rock-Mix Receipe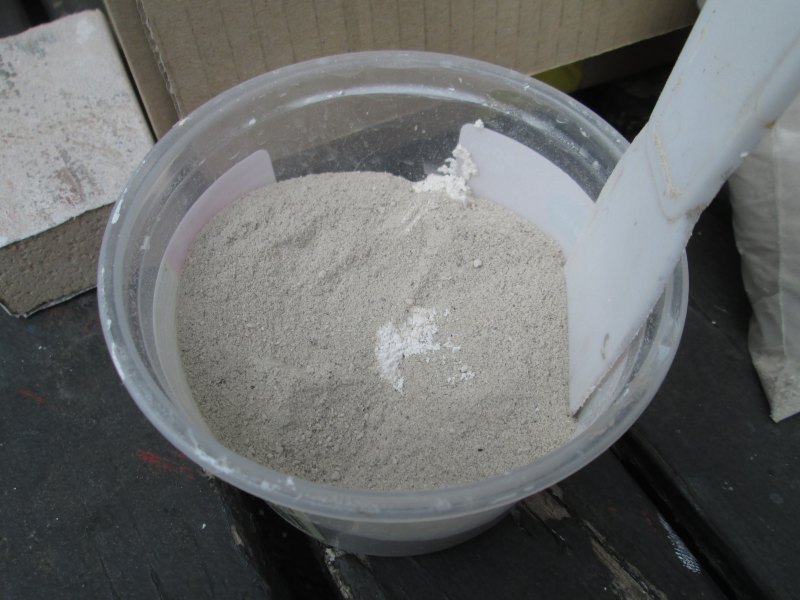 Making rocks quickly is really easy:
Take some plaster of paris.
Add some chinchilla sand (about 1/3rd sand, 2/3rds plaster).
Add water.
Mix.
Plaster on scenery.
Wait till paster starts to harden off. You want it just hard enough that it doesn't leave a mark when you gently poke it with a toothpick.
Attack it with a craft knife. Dig in a bit, then flick the knife up. The plaster will naturally cleave, leaving a great rock texture behind. The chinchilla sand helps it cleave more easily, and gives it a great natural texture.
Stand back and admire your handiwork.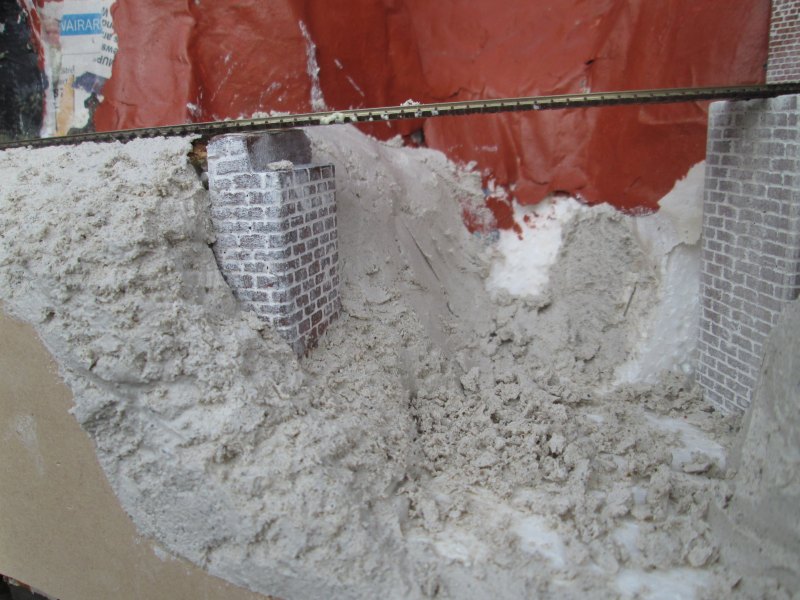 After a lunch break and a couple of chocolate biscuit breaks, I ad this by the end of the day: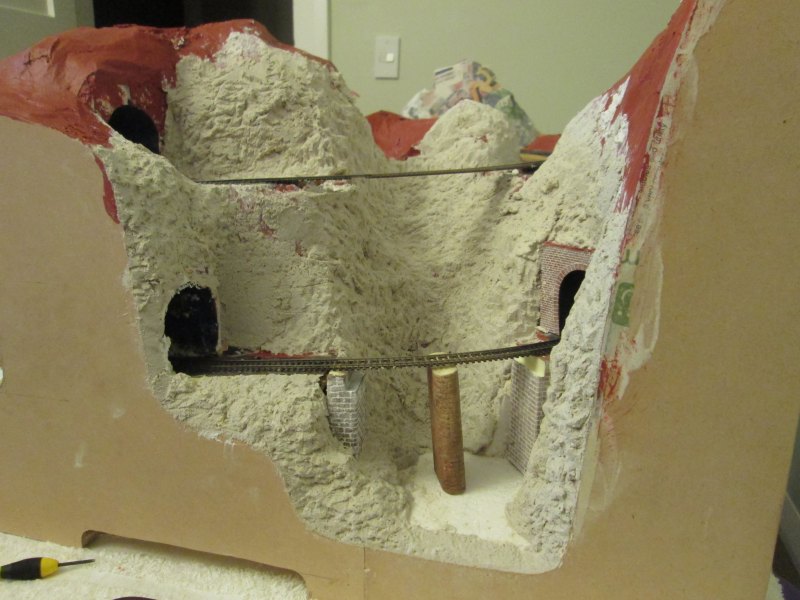 And add a little diesel railcar, slowly grinding it was up the grade: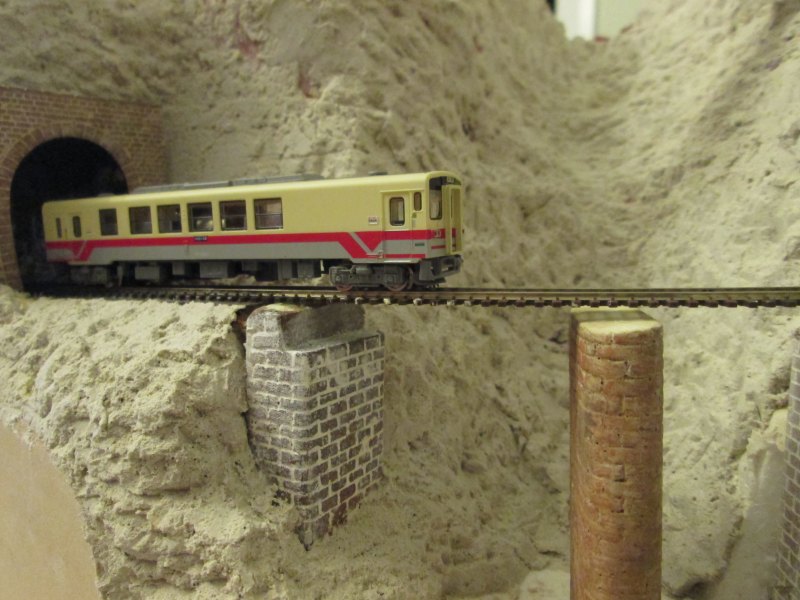 I love how this scene is coming together and I can't wait to start detailing it.