48 hours later
What a difference 48 hours can make at Mt Adams...
Chomping at the bit, I pulled out the craft knife Monday night and attacked the expanding foam with gusto. Then I mixed up all my remaining Sculptamold and trowled it over the polystyrene, filling in all the gaps and making a nice smooth surface for the next stage.
While that dried I applied washes of very dilute Resene Sambuca (dark brown colour) over the rockwork, watching it soak into all the nooks and crannies. Here and there I added very dilute washes of Sandcastle (sand colour) and Gravel (dark gray) to add a little variation. Within minutes the rocks had come to life and looked amazing.
Today was another beautiful sunny day, so I carried Mt Adams outside and gave the Sculptamold a good coat of cheap brownish paint to seal it. Already it is starting to take shape.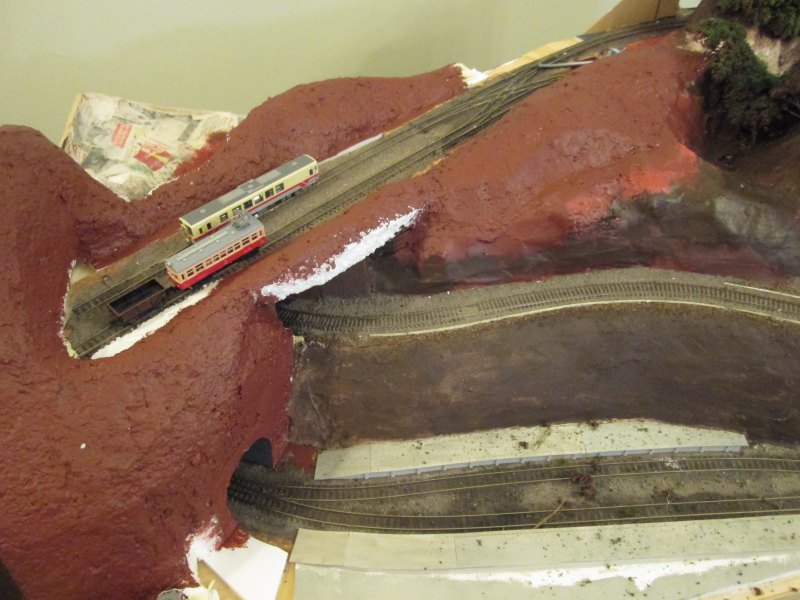 Then before dinner I sat on the deck and made up trees from Sedum stalks, cheap hair spray, and assorted flock. Mrs A won't let me use my hairspray inside, it is too smelly apparently!
With a good stash of twigs ready to plant, I started building up my forest. Here the genius of my high-low-tech scenery technique became apparent. Using a nail, I just poke a hole through the top layer of paper mache / cardboard webbing, into the firm but soft spray-can urethane foam underneath. Then I poke in a tree and start making the next hole. No glue required!
So I very quickly had half a hillside greened up. How exciting!
After dinner I worked on blending the edges of my forest into the rest of the scenery. Little bits of lichen, fine-leaf foliage, clump foliage, even scraps of my Sedum trees – all were incorporated into the scenery to make it flow together.
Enough talk though, how does it look?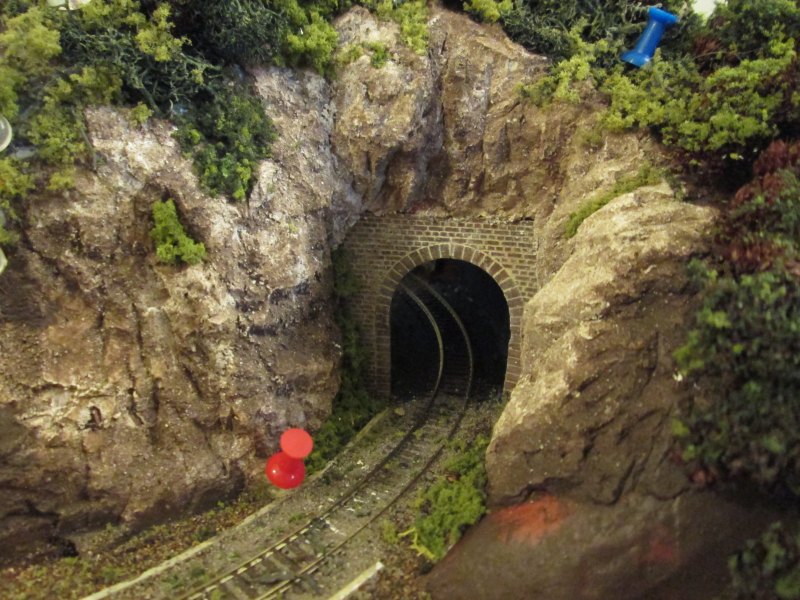 Please excuse the drawing pins while the glue sets!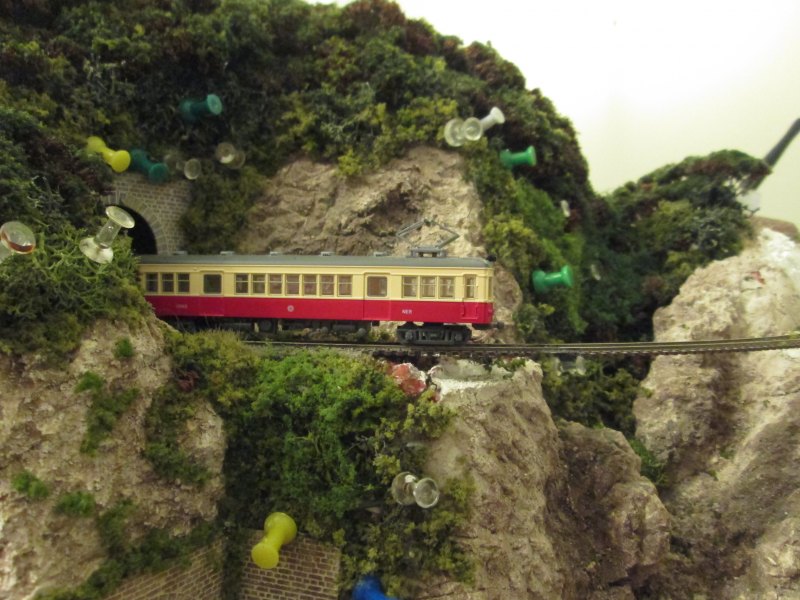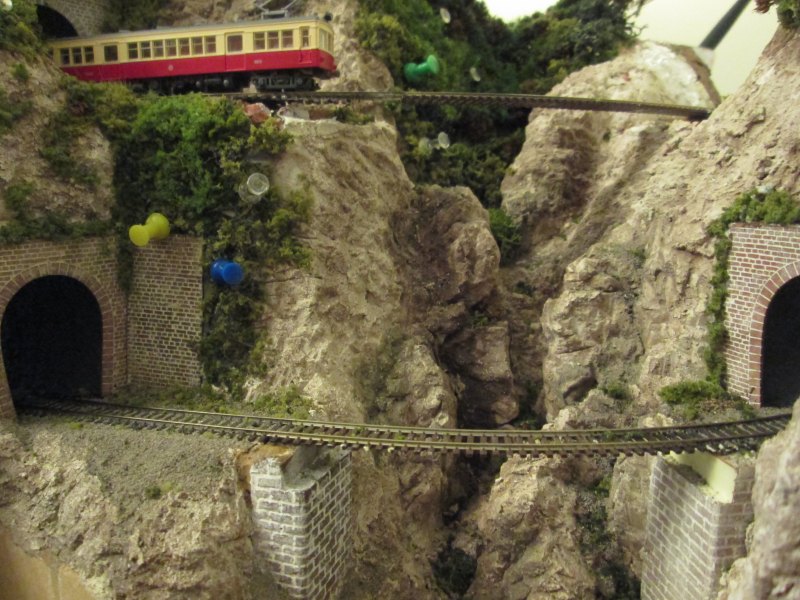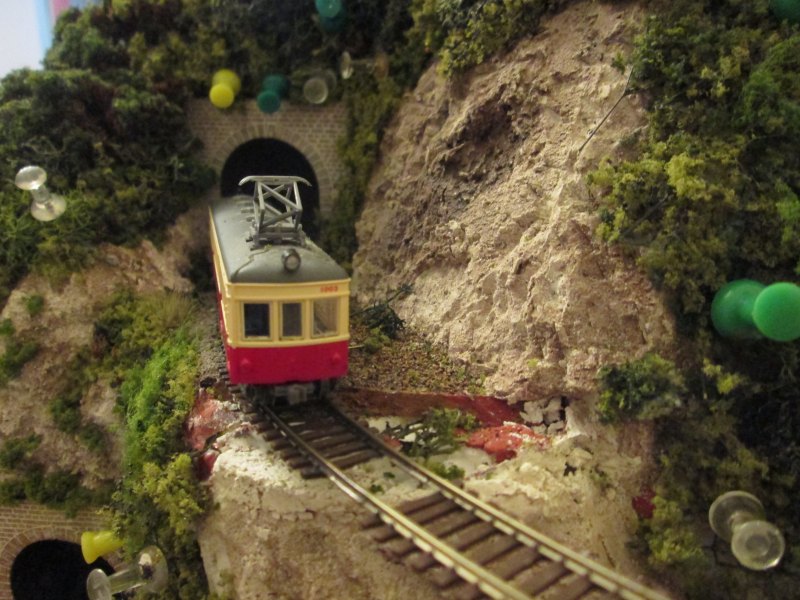 Still very early stages, lots of blending required yet. This is after all only the initial pass.I'm looking forward to coming back and adding all the little details, like piles of sleepers next to the track, or weeds in the ballast, lineside huts, catenary poles, and so on. I believe I even have a packet of mountain goats somewhere to add!
All very exciting, it is so satisfying to see it all come together after seemingly so long in the construction stages.