Making a fence
My third module, the prairie scene, is rapidly approaching completion. It is based on a grain elevator I bumped into while taking a wrong turn in Washington State during my 2011 visit to the USA. The elevator is located on North Paha Packard Rd next to the Union Pacific track between Spokane, WA and Portland, OR.
My most recent project on it has been to build a small 3 strand wire fence next to the tracks to keep the pesky sheep in.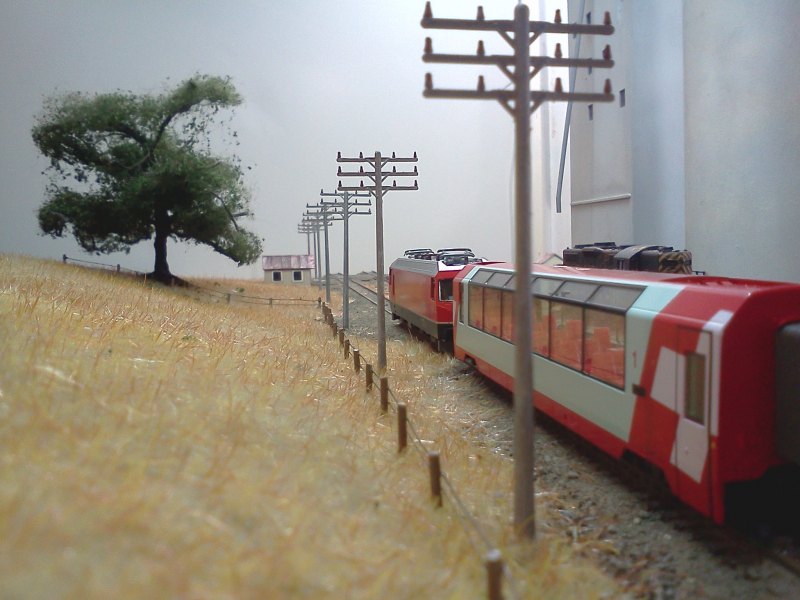 To build it, I cleaned and copped up some ~1mm piano wire, into regular lengths. I primed and painted them an acrylic "dust" color. Google suggested 10-15' spacing for my posts so I put them at 25mm spacing.
To make the strands I used some thin magnet wire, sanding off the enamel coating. I then used a chemical darkening process (heating and dipping in oil would also work but I'm out of motor oil) to make the wire darker. Once done I slowly glued the wire to 4-5 posts at a time.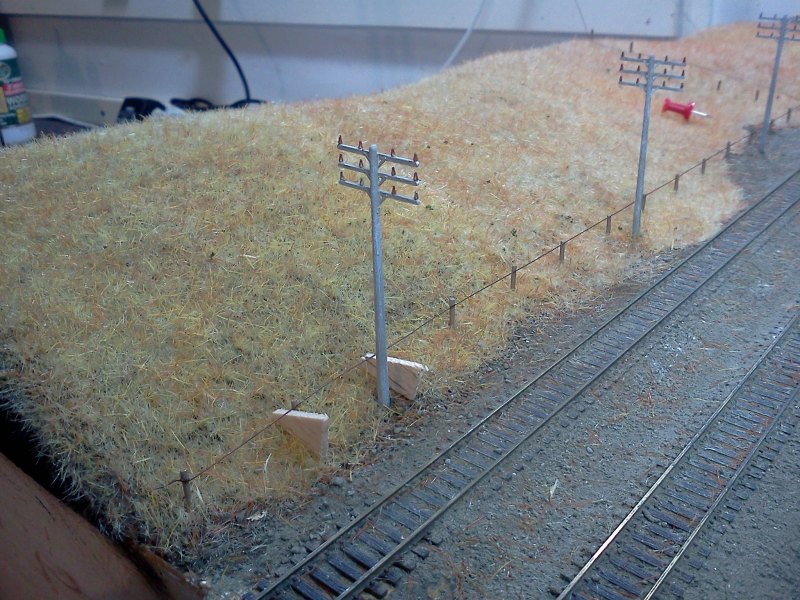 To make sure they were an even height I made small wedges from balsawood. Over the couple of nights I glued the wires on, then planted a big old tree (see MC Fujiwara's tree making tutorial) on the corner to give the sheep some shade.