An engaging build, part 2
Continued from part 1...
The Church
Raparapa is a very cozy little town, so a small village church seemed appropriate. I based the model on a real church here in Masterton, opposite the SPCA where our kitten came from.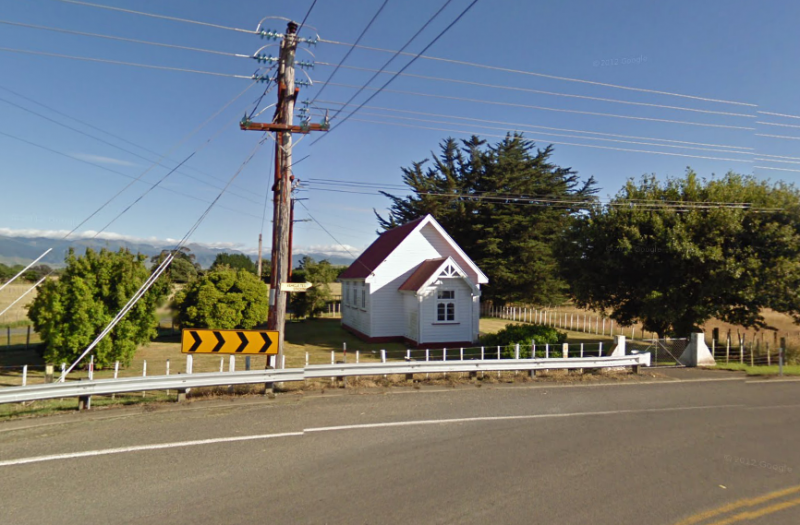 Working from Google Street View, I sat down with a pencil and paper and sketched up full size elevations of the building to check proportions and sizes.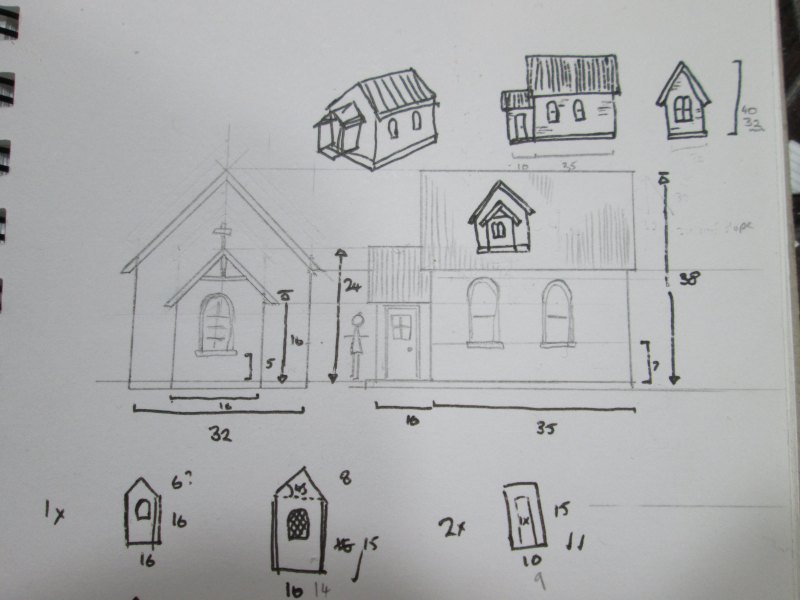 I then quick quickly cut out all the walls, found some window castings, and set to work:
My "paper" punch did sterling work on the 1/2mm styrene, quickly punching out crude window holes before I cleaned them up with some needle files.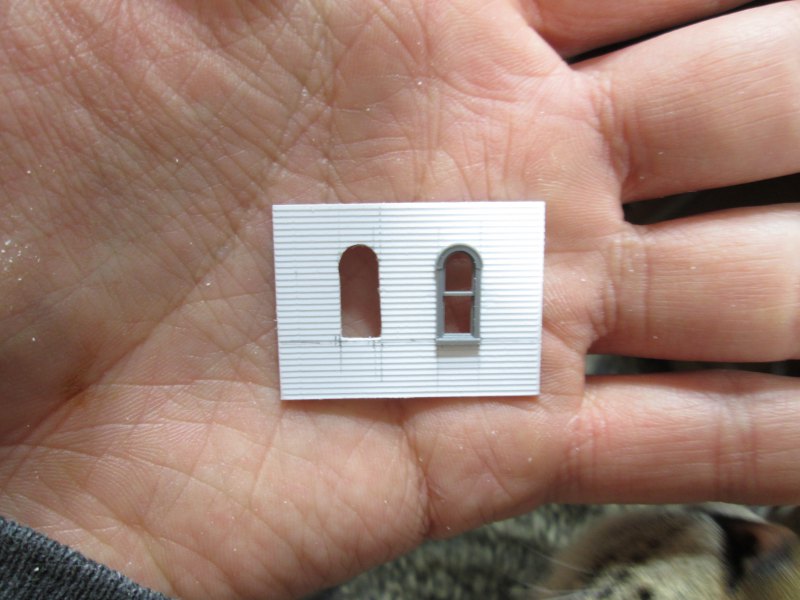 A roof was cut out of 0.7mm cardboard (I was running low on styrene) and some gussets added so it could be easily removable while still maintaining its shape. I primed and brush painted the wall a very pale cream, with white joinery. A chose a slatey blue for the roof to add some colour to the scene. Some 1mm x 0.25mm styrene strip was very carefully glued onto the edges of the roof to make barge boards.
I staked out a square of land on the module and made a nice flat base from some MDF. Lumpy Sculptamold was troweled on around the edges to blend it into the scene and a small hill added at the back of the church. A coat of test-pot paint was lathered on to seal the MDF and plaster.
For grass I decided that a neat and tidy lawn was required. So rather than using static grass I used some Woodland Scenics fine turf which gave a nice neat finish. For glue I used an old favourite; extreme hold hair spray. Quick, cheap, easily available, very strong, and smells pleasant! I sprayed on a good thick coat till the entire area was swimming in the stuff, then used a tea sieve to sprinkle on the flock. Leave it overnight and there was not a single bit of flock not securely anchored!
Late on Saturday night (T minus 23 hours) I dug out my many tubs of instant-scenery and started landscaping the church yard. Some bushes here and there, a hedge across the front, some trees and a bit of undergrowth around the track to complete the scene. Here we see the landscaping crew waiting for the glue to dry: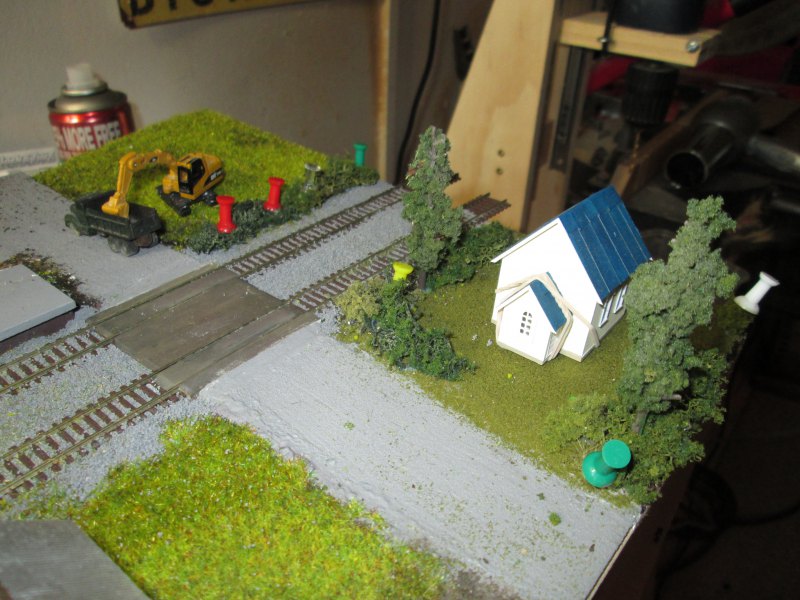 And the final result on a sleepy Saturday afternoon. Paster Ingqvist's stately old wagon is parked outside. Mrs  Viktoriya Dobrizh had roused him at a rather ungodly hour, yabbering over the phone about some rodents of unusual size she'd seen loitering around the church. One can do without rumours like that spreading to the sunday congregation, so he headed on down with a bucket of rat poison and some possum traps. His wagon has been there for a while, so I guess the ROUS's are keeping him on his toes.