Power poles
When the Soviets build the Utrainian State Rail Road (USRR) they strung up a great network of communication lines to ensure operating orders were swiftly and efficiently delivered throughout the railway. Of course as the relentless march of technology progressed, two-way radio links mostly replaced the traditional analogue lines of past, however if you look hard enough there are still patches of the old lines standing.
To model this, I took some very ordinary Atlas N scale telephone poles. I chopped off the molded on bases and drilled a small 1mm hole into which I stuck a beheaded track pin. I then primed them with some spray can primer (good and quick).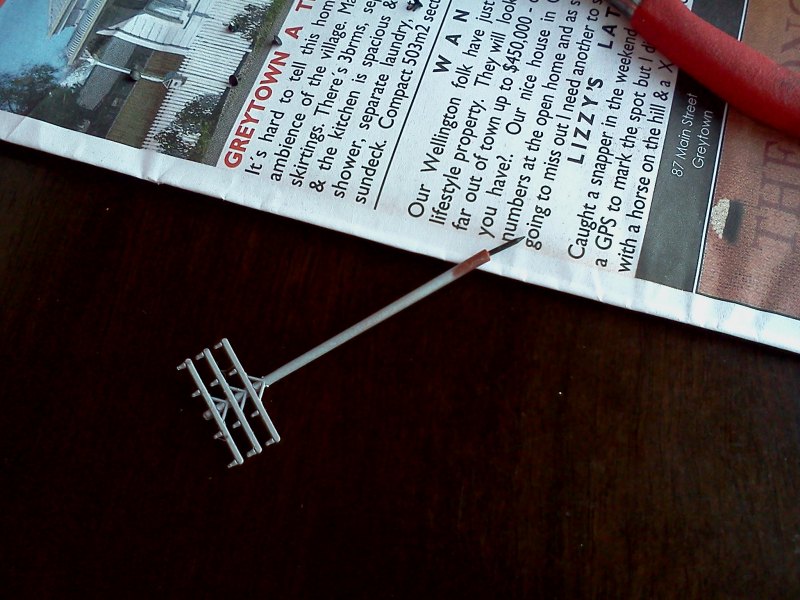 Nice and straight? Notice original brown plastic underneath.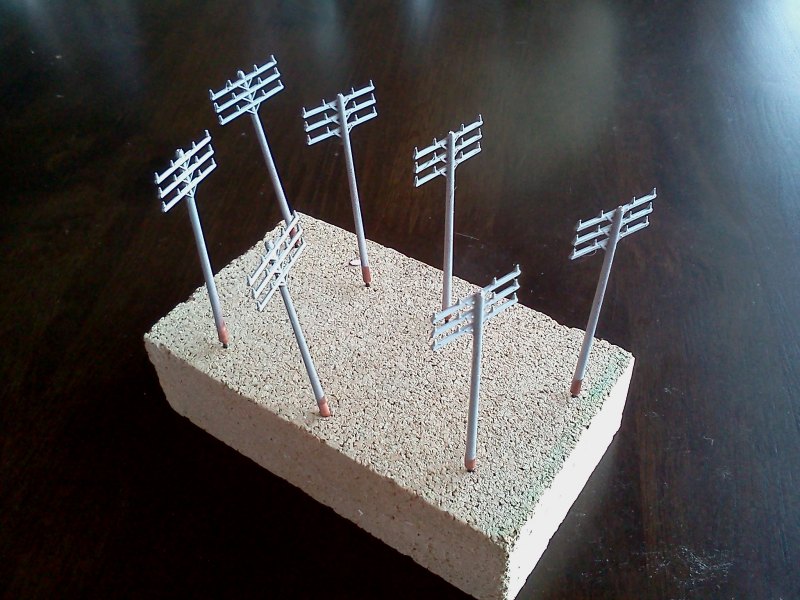 I stuck them in a lump of cork and went over picking out the insulators in a darker colour. Finally I picked out the angle bracing in a lighter grey and dry brushed the posts with pale white.
To plant them on the railway I drilled a hole and stuck them in. By making them slightly loose I was able to compensate for my poor drilling.
Final result: