Masterton model train show
This weekend was the Masterton Model Train show, something I had been looking forward to for quite some time. Rachel and I went along mid-Saturday to have a look around.
There were a wide variety of railways on show, including a pleasingly strong showing of N scale.
The Wairarapa Railway Modellers had both their club layouts there: an HO folded loop that had several trains running at once through a nice variety of scenery.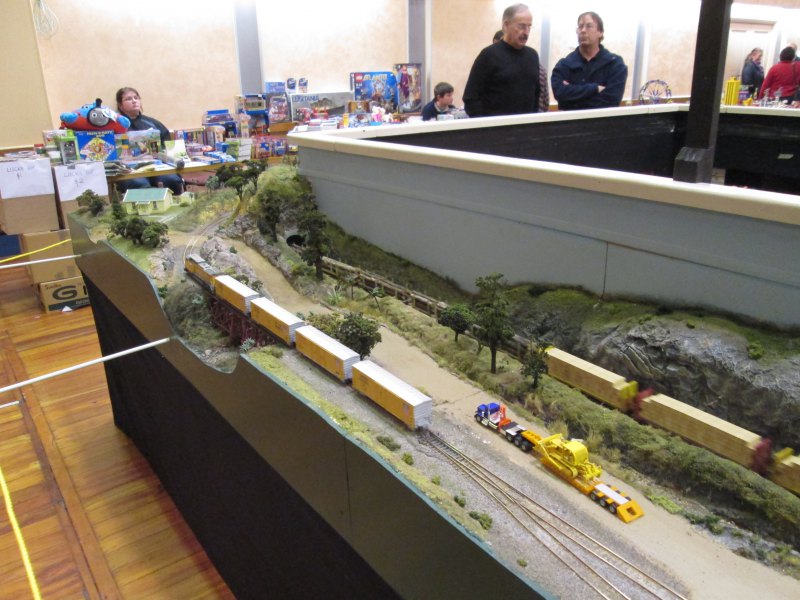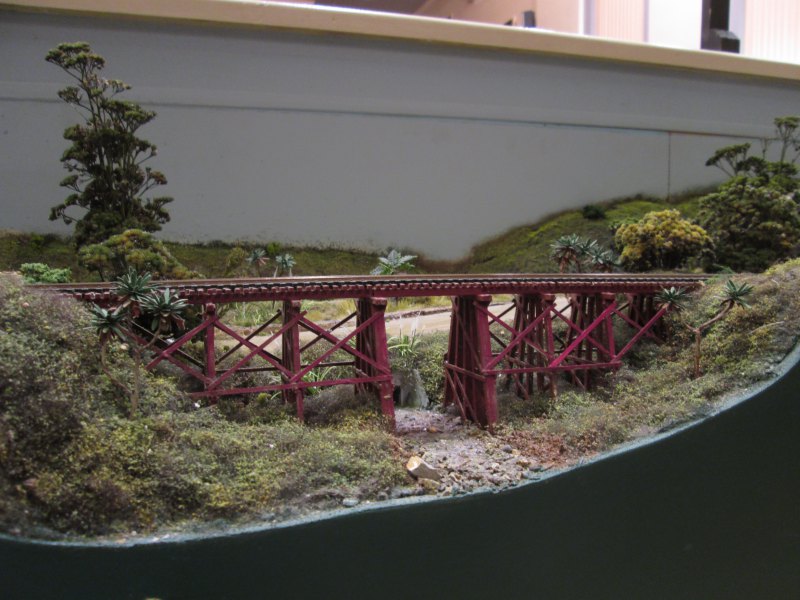 Motorised Dandruff were there with some very fine hand laid track. I was particularly interested in this, as the future Utrainia Grand Central station will require plenty of points, and the worldwide supply of Atlas points dried up about a year ago, with no replacements due until late this year. The woes of manufacturing in China I guess. So the available options are to hurry up and wait, or build your own. I build plenty of other parts of the railway, so why not trackwork too?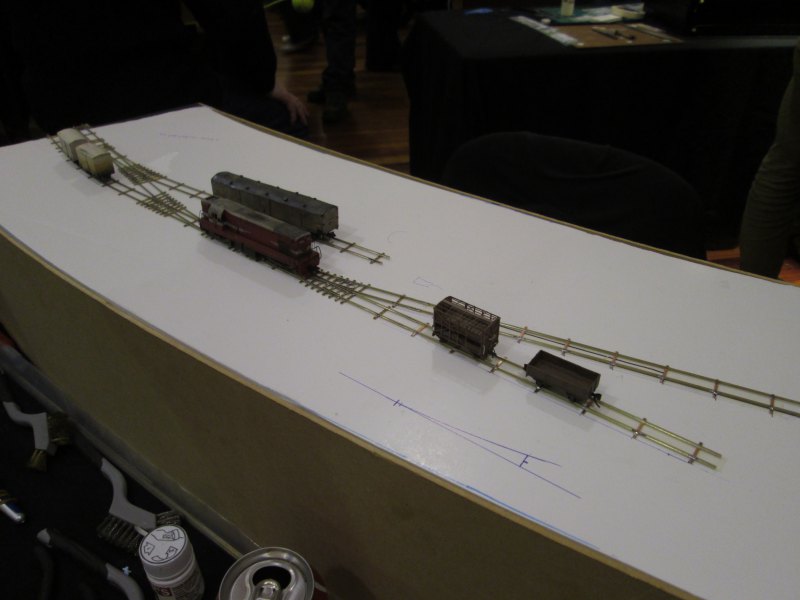 The Wairarapa Garden Railway "loose organisation" were there with some great models on the stage. It seems that N scale + garden railways are quite a common combo in the Wairarapa.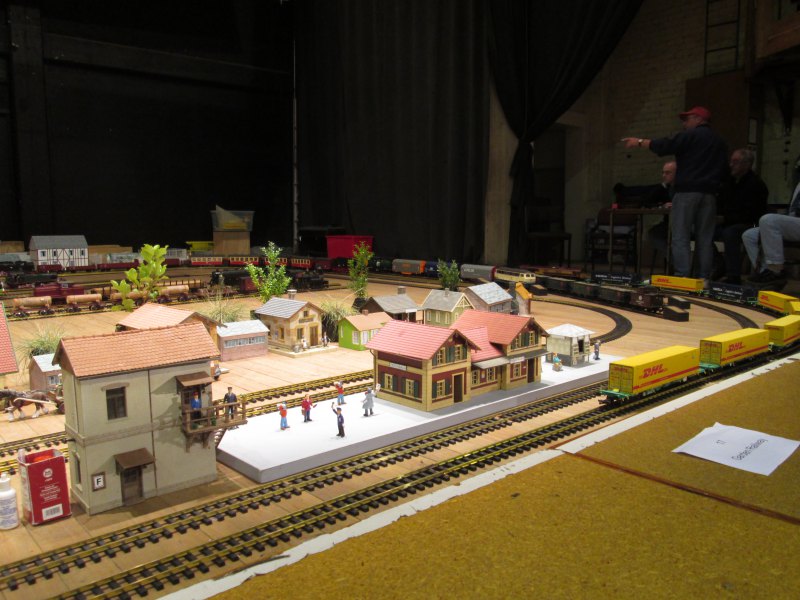 I was warmly invited to attend their garden days, where you turn up at a garden railway and play trains for the afternoon. Sounds tough. I just need to dig out my old 16mm/foot garden railway stuff and regauge it to 45mm track and I'll be away laughing (come summer).
I had a chat with an N scaler from the WRM who gave me a run down of what happens at the club. It sounds like there are a few N scalers there, although all firmly in the British camp. I wonder how they'd feel if a Japanese Shinkansen suddenly appeared on the railway one day? I will have to make my way down and check things out.
A rather pleasing N scale modular layout by a man from Levin was there, which had a mix of British and US models making their way around.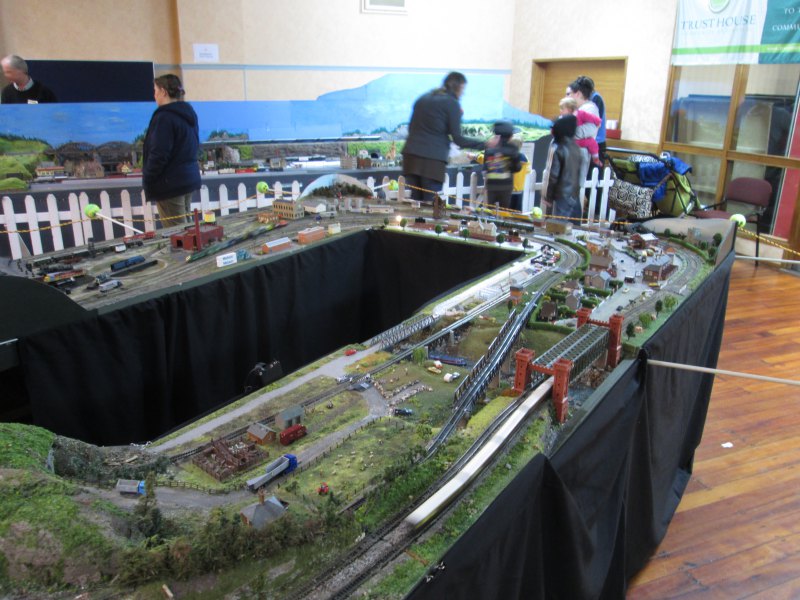 In another room Kerosene Creek was there, as usual. Although a great model it has been at every show throughout the country for years now, and the endless soundtrack of chainsaws is getting a bit tired. I'm not sure how the other exhibitors put up with the soundtrack.
Kelmana Loco Depot were there with a great stand of all sorts of bits and pieces. They have a huge selection of N scale parts and we came away with a couple of packets of people for Raparapa, and I a mini vice.
All in all a good show, and I enjoyed seeing so many model railways that I haven't seen before. Rachel reckons Utrainia should be in attendance at the next Masterton show!