Station tracks almost completed
Well, at long last, I have the track down on my station entrance module.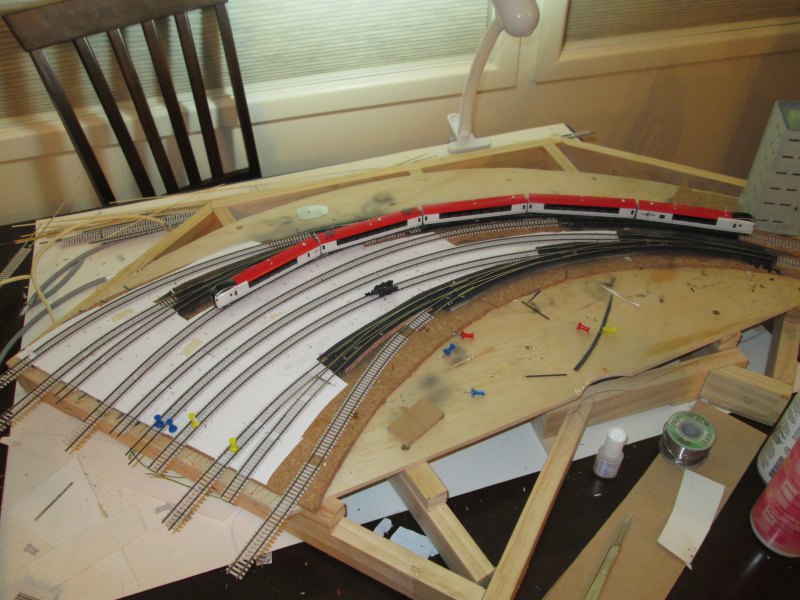 I still need to glue it all down and securely attach the track at the end of the module, but the middle part is all done. Underneath there are about 30,000 wires attached to every piece of track; hopefully this means there will be no stalls as trains negotiate the many points.
And here is a short of the Narita Express negotiating the turnouts to move onto the first platform track.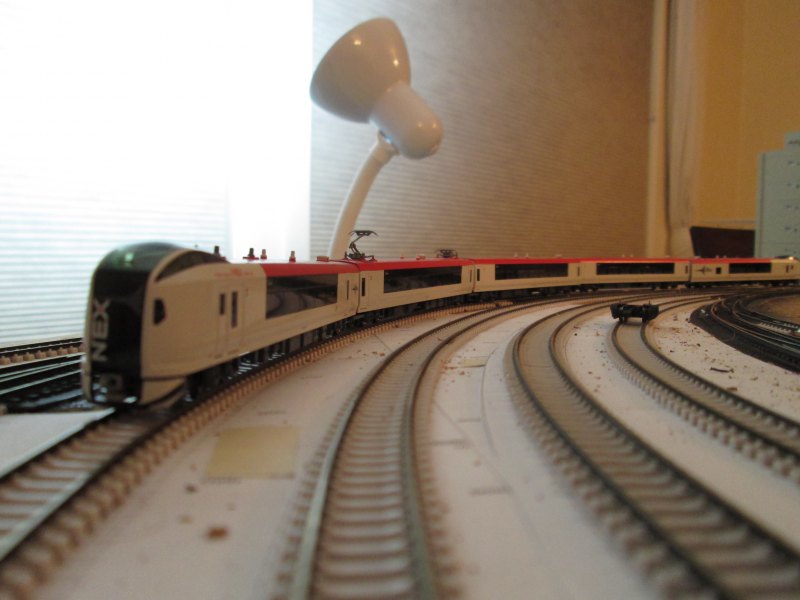 The sheer number of tracks is quite impressive. It starts off as two through tracks and expands out to 10 tracks at the other end!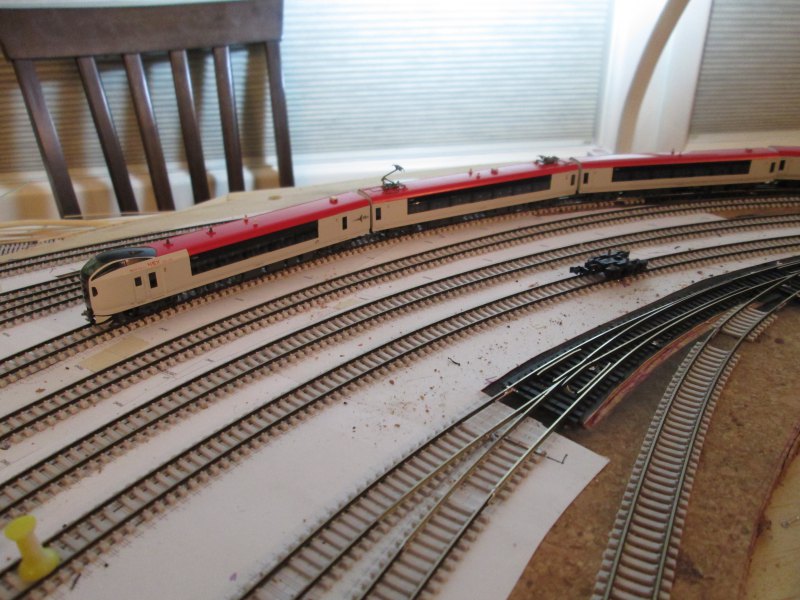 Here you can see three feeder wires for the point, as well as a couple of minor tweaks to the alignment of the diverting rail.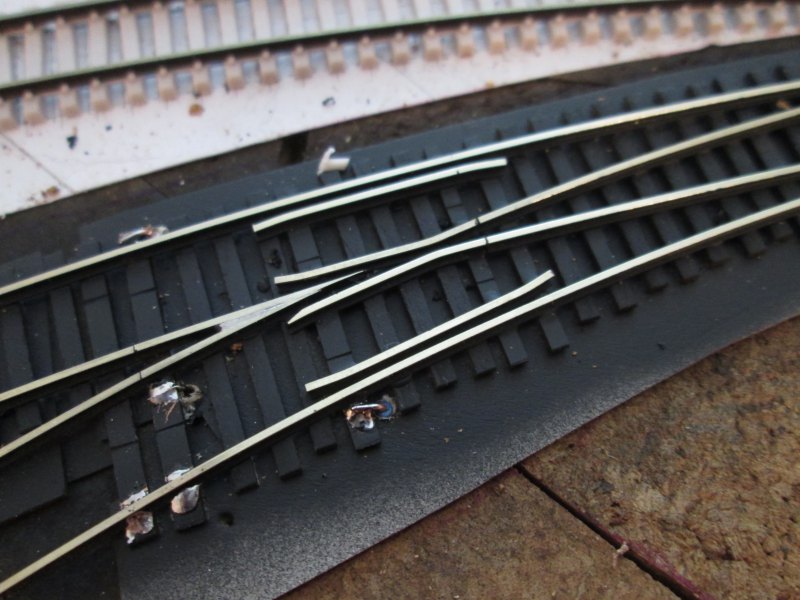 Next item on the list is to get the ends of the rails nicely secured to the module join. Most likely I'll attach a strip of PCB material to some MDF, itself attached to the ply base. Then I can solder down the rails, stopping them from moving around, but still allowing a bit of movement should I need it.