A foreign visitor
Utrainia's relationship with Japanese railway technology is well known, but recently a new face has been sighted in Utrainia: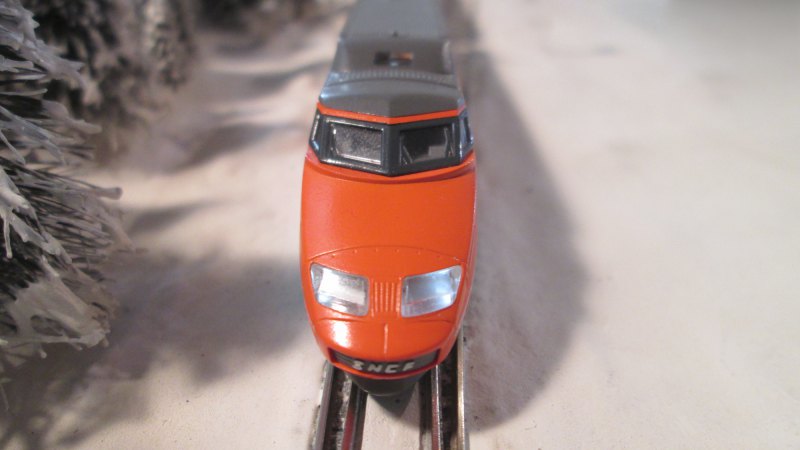 What is this splash of orange with the super-hero mask you ask?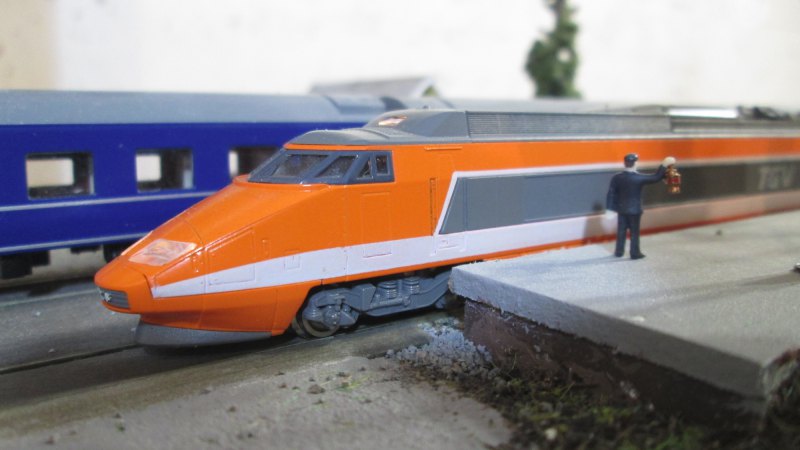 It sure doesn't look very Japanese. Nope, this is the TGV: Train à Grande Vitesse. French technology (from 1981!) is now rolling the rails in Utrainia. (The platform at Raparapa might need some yellow safety striping installed.)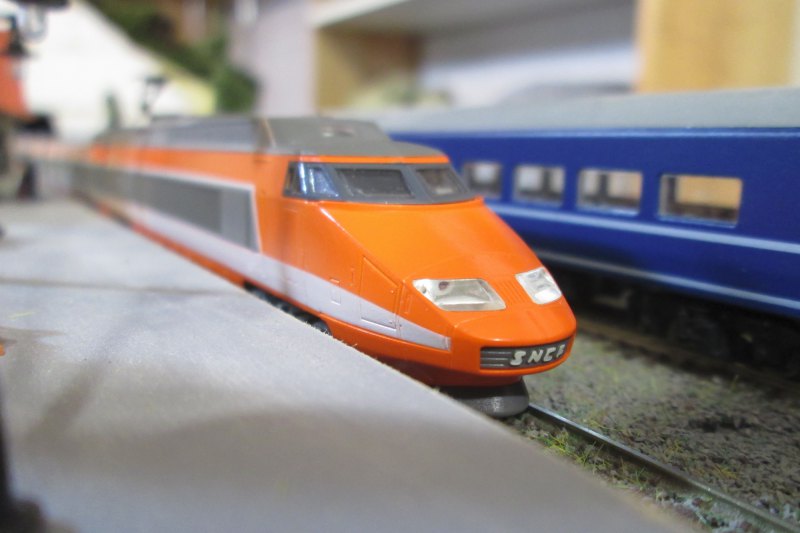 Utrainia Rail acquired this a few months ago for a song, through some astute monitoring of the second hand market.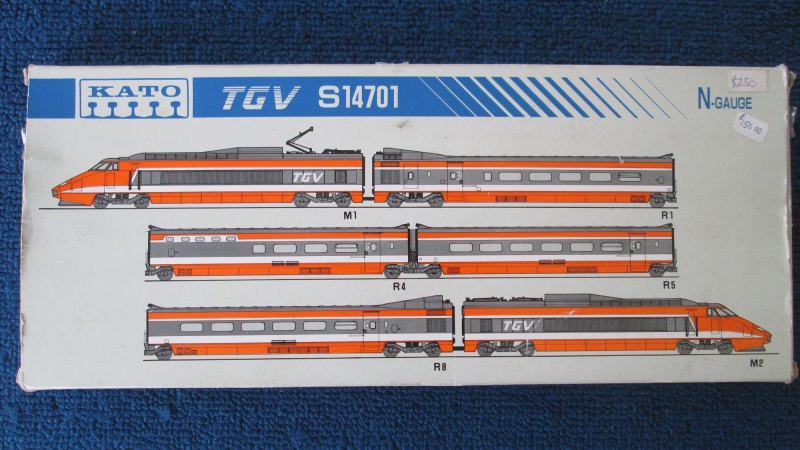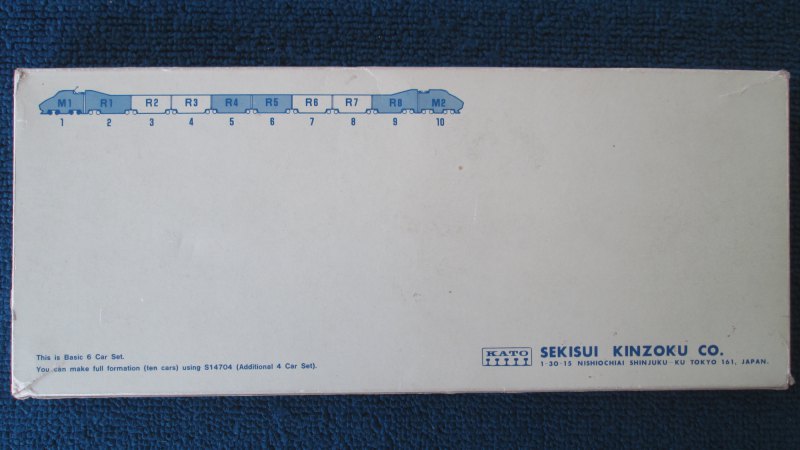 I'm not sure exactly when this set was manufactured, but the Kato model number is S14701 which dates it. The only info I can find is "late 1980s", so this set is probably nearly as old as me.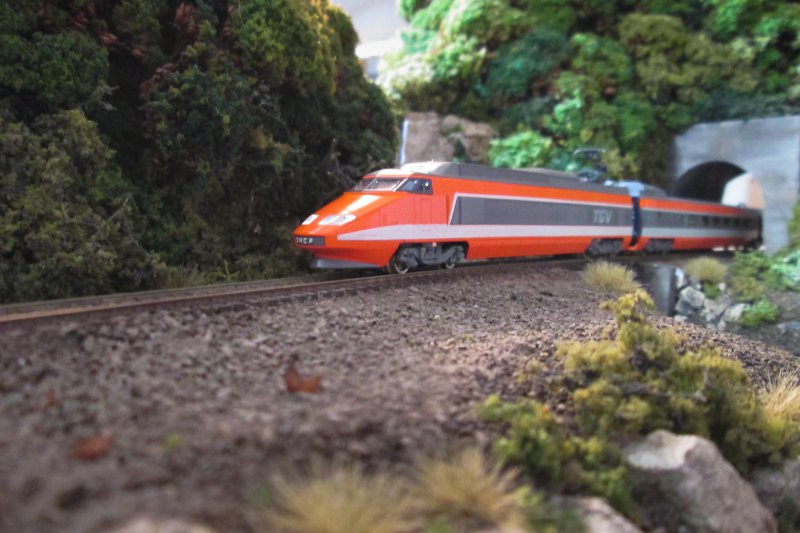 So why the TGV? Well I love high speed passenger trains, especially good looking iconic ones, and few trains could be more iconic than the poster-child of high speed rail during the 80s and 90s. Pretty sure I had one of these on my wall as a kid.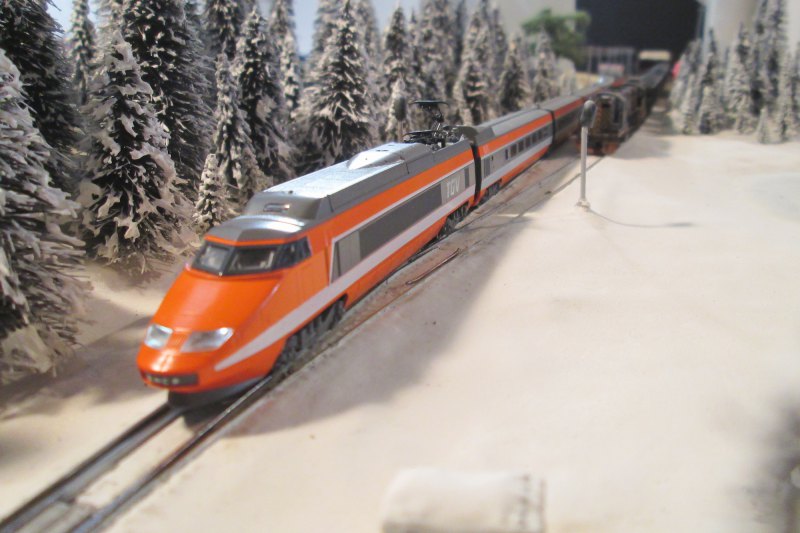 It required a bit of TLC to get it running again, which will be the focus of a future article, but for now, lets just enjoy the sight of an orange blur streaking through the Utrainia landscape.