Adding signals to the snow scene
Continued back story of my snow module...
I also poured the small lake/puddle using epoxy resin, heated slightly in a water bath to get it to flow better and let any bubbles escape. This was finished with some stippled matt varnish to give it a textured icy look. Not perfect, but ok from a few feet away.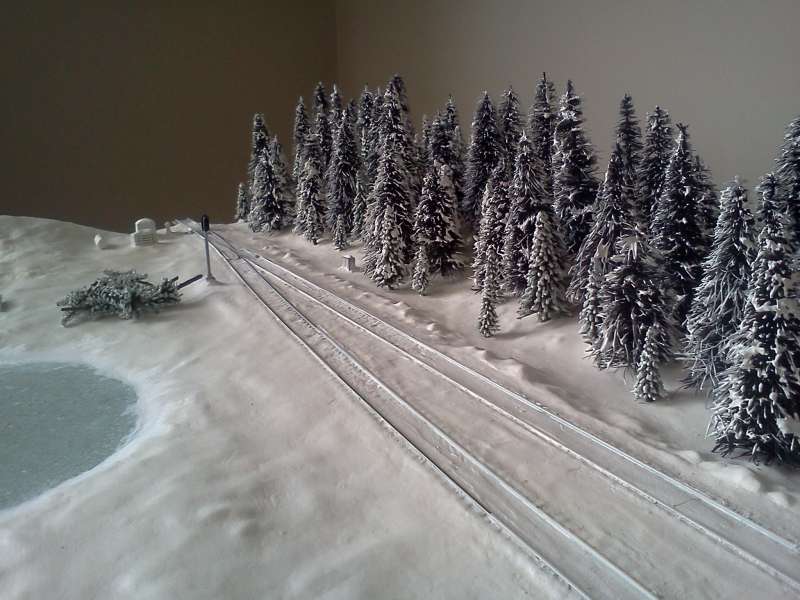 Time to make up another batch of trees. My "endless" supply of sisal rope is quickly coming to an end!
Here is the module at the end of the evening: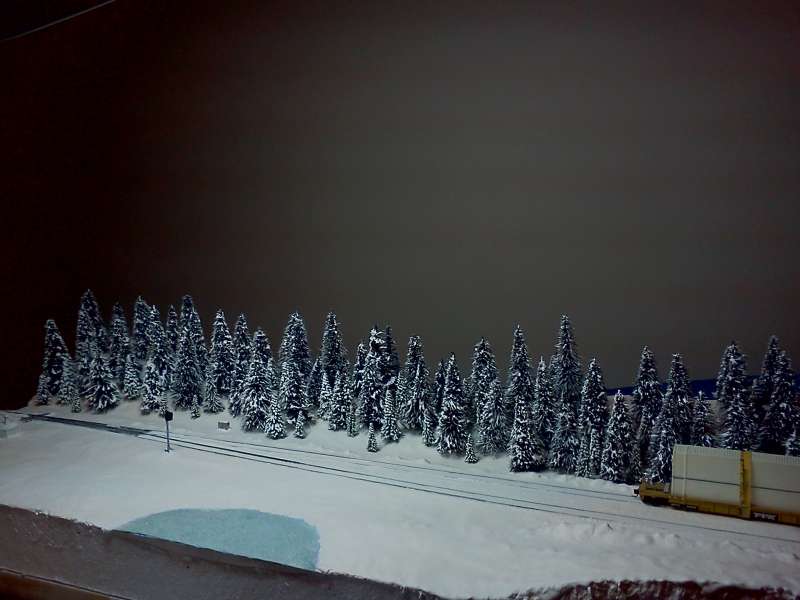 Time to plant the other signal. I prepared it by gluing on the surface mount LEDs and the magnet wire, before attaching the brass tube for the mast and putting a bit of epoxy glue on the back to secure it all together. A quick paint and it was ready.
Here is the signal ready for planting. The 1/8th inch brass tube helps get the thin wires all the way through the scenery base without getting caught.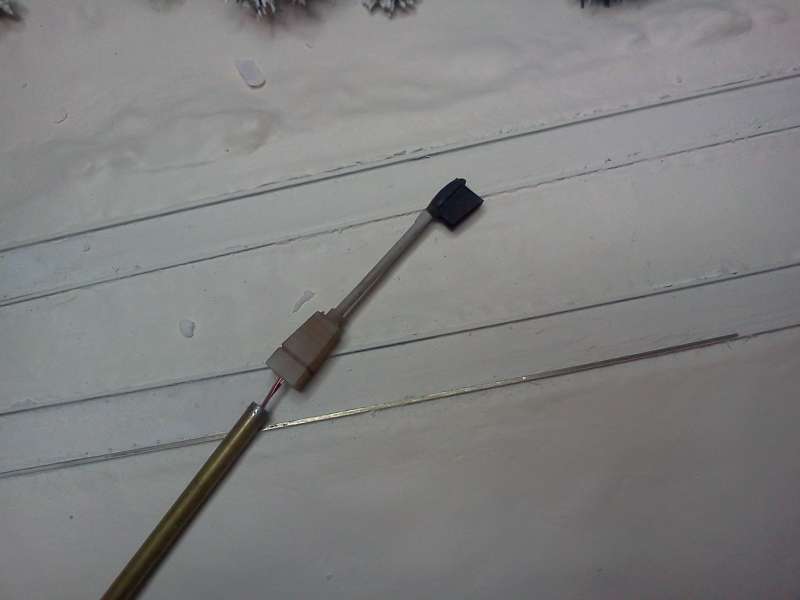 While I was at it I added some snow around the point. Always fun putting bits of plaster around delicate moving objects!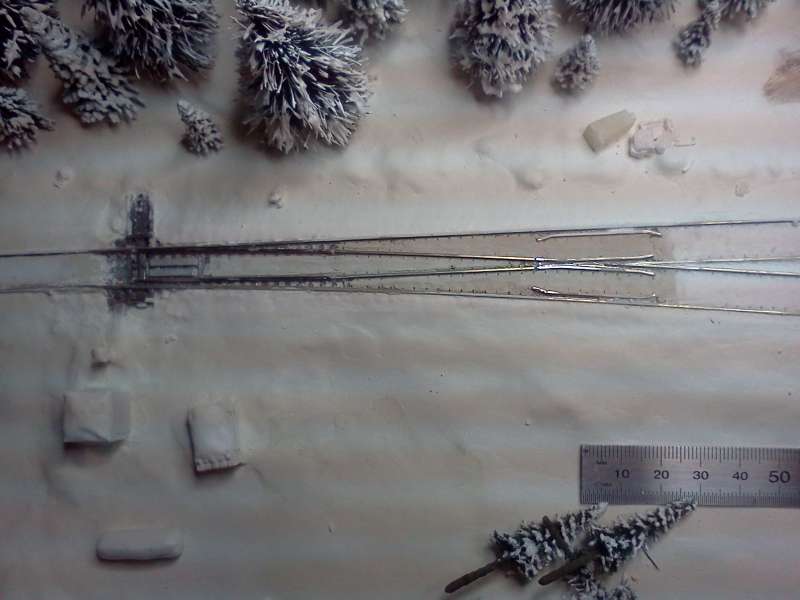 Then it was out the garage to prepare it for another coat of my flat white undercoat "snow". I wrapped the signals and point blades to prevent them getting painted.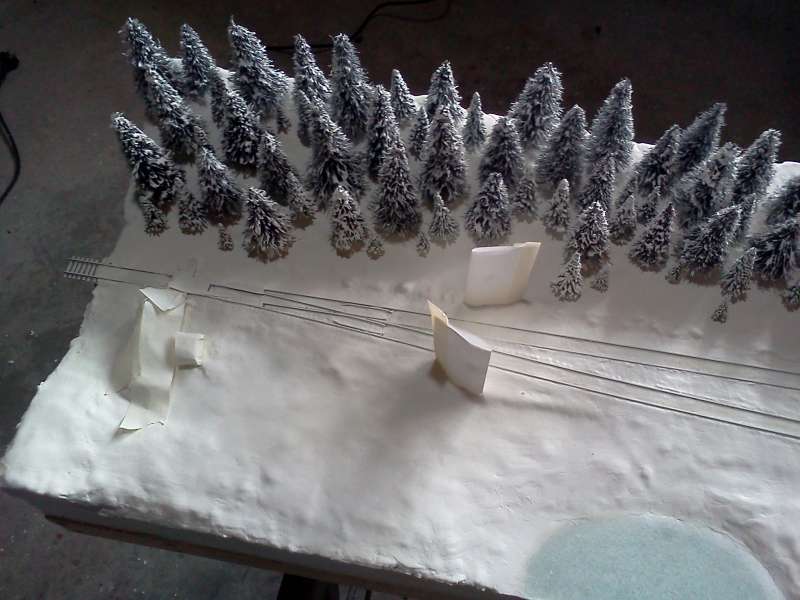 And finished result: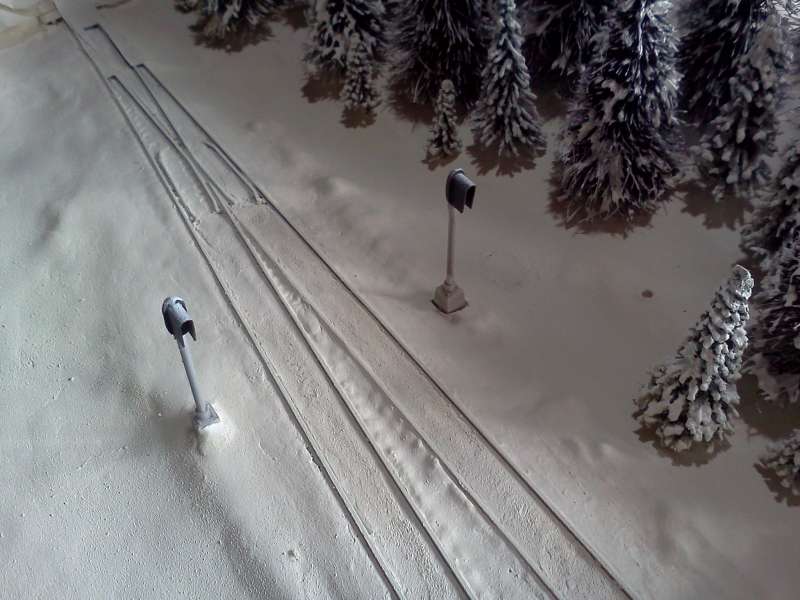 By leaving the top of the paper tubes around the signals open I was able to dust a little snow on the tops of them. I quite like the effect. I'm now probably half way through, lots more trees to make, track to wire up, signals to connect, ends and fascia to add, background to paint... phew! But it's really starting to take shape, looking forward to running the first train soon.