Rachel's Building gets a proper sign
When I was building "Rachel's Building" for Raparapa, I didn't have time to make a proper sign for the building front and instead just stuck on a sheet of paper!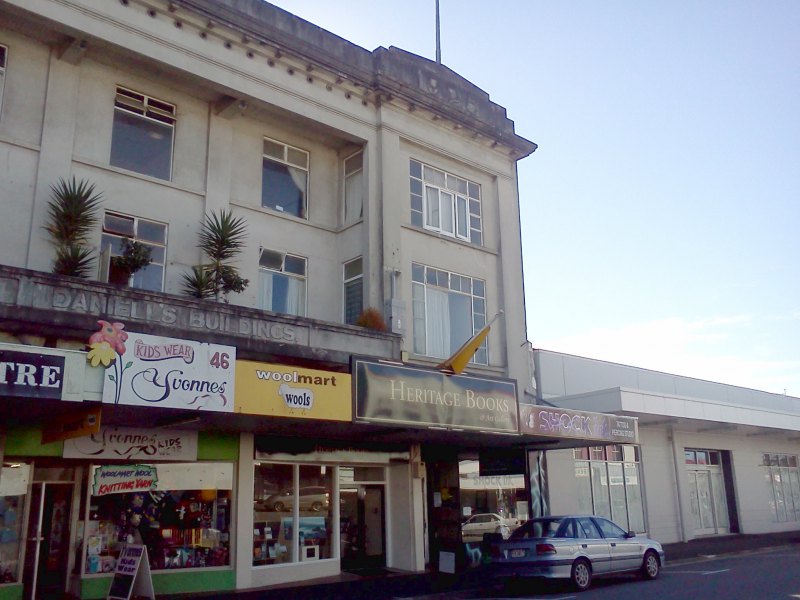 Of course a girl like Rachel deserves a far better sign, so today I did something about it.
I started by making up a sign in Inkscape and then exporting it as a DXF file. I imported this into Meshcam and turned it into a 3d shape. I then converted it into some GCODE, a process that took about 10 minutes of pure number crunching.
Then I made up a small mold from some styrene and filled it with resin. I let this set, cleaned it up, and loaded it into my CNC machine. I set the origin to the corner, loaded in a 0.1mm engraving bit, and clicked GO.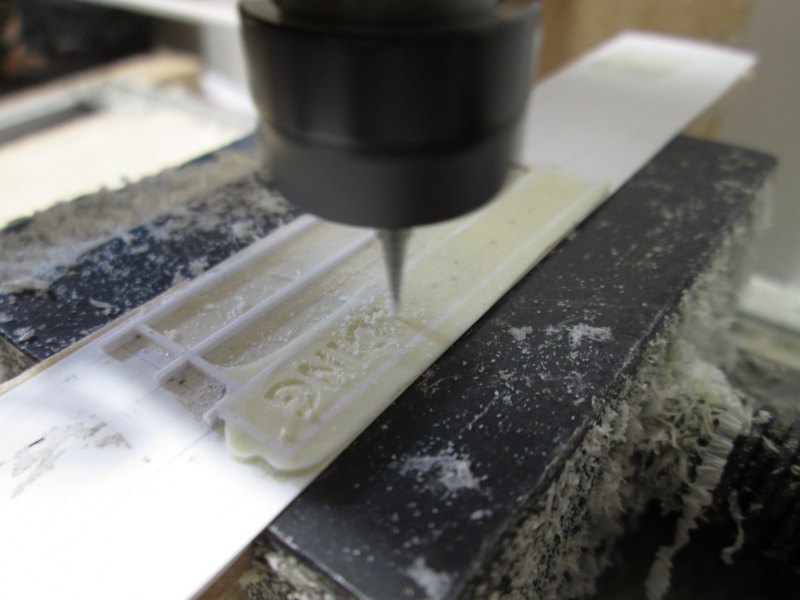 My machine burst into life and whirred away, very quickly cutting out each letter. 9 minutes later it was all over and I had this: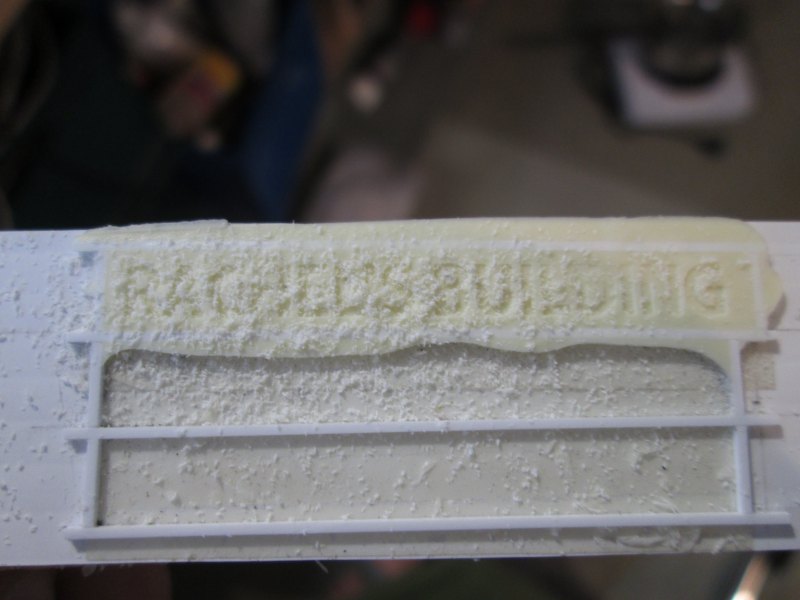 A quick dust off...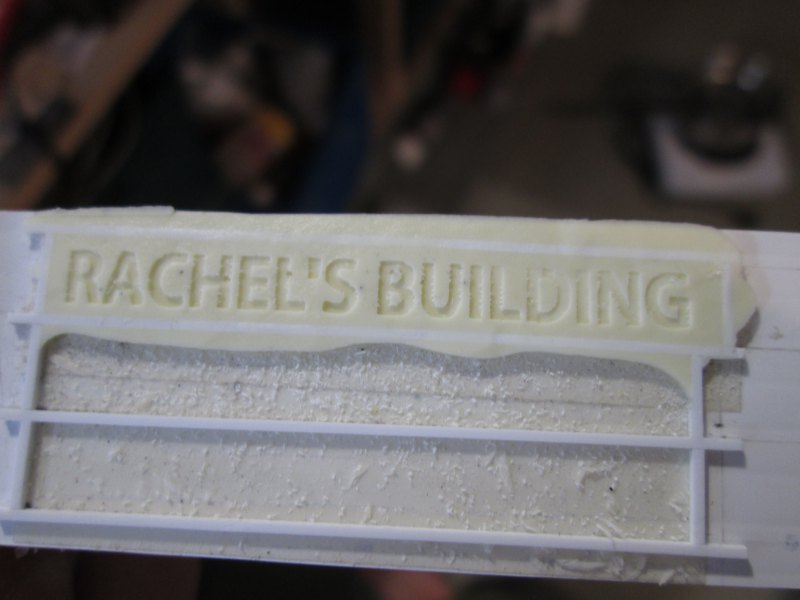 Wow! The D for some reason didn't engrave as deeply as the rest, so I touched this up with the Dremel.
I then moved the mold and cleaned it up a bit, gave it a quick coat of paint and stuck it onto the building: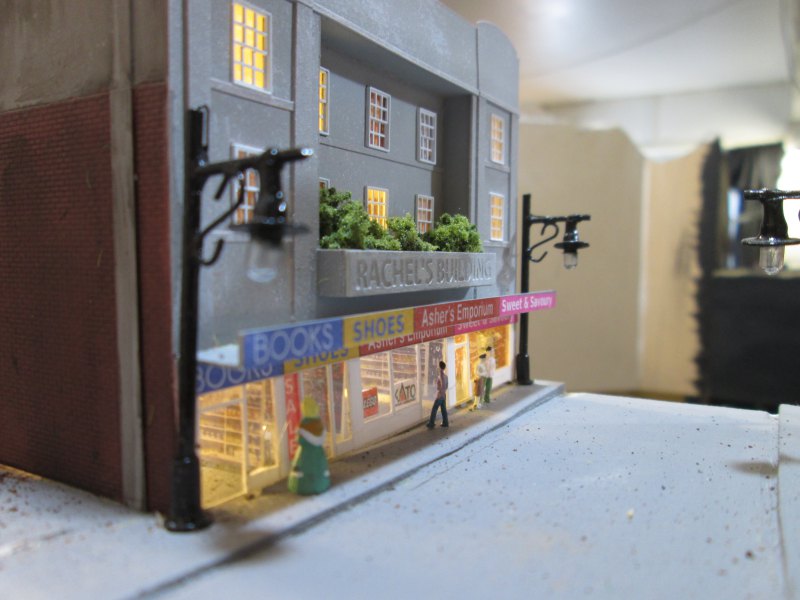 Much better!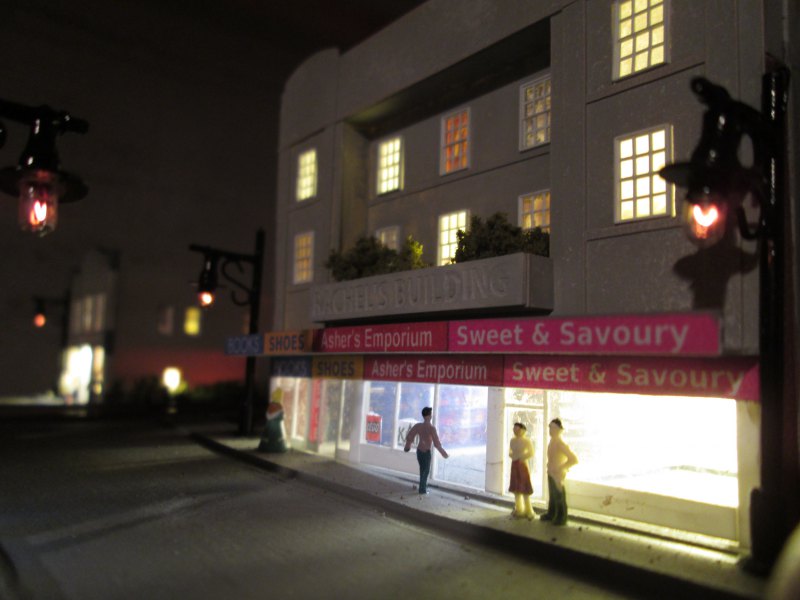 I'm quite happy with the result and will definitely be using the process on other buildings.