Building lighting
It was going to be another long night, I could tell. The siding was being shunted tomorrow and we had a load of grain going out, so everyone was rushing to get the last of their harvests in today. Which of course meant another late night at the weigh bridge for me.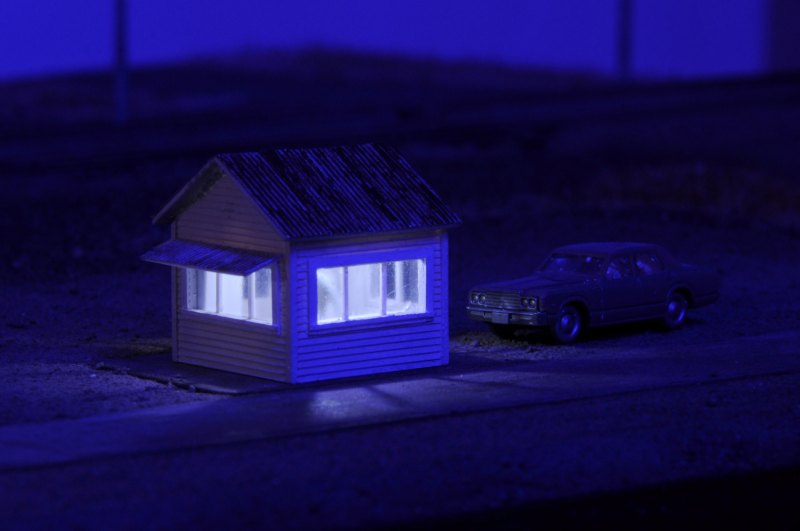 I'd run all the numbers and my radio serial (Drag Net) had finished, so I stepped outside for a breather. There was a warm breeze blowing and the crickets — or were they frogs — were loud, as usual. Sometimes I wonder if they ever sleep.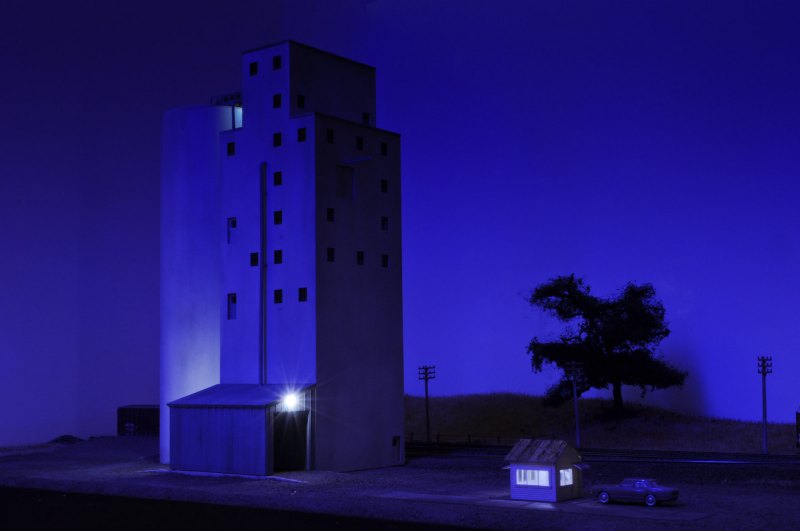 I wandered down the road a little and looked back up at elevator. It was quite a sight looming up there, flood lights over the loading bay. Tomorrow I'd probably have to climb out on the roof and inspect the cyclones. Off in the distance I could hear the tired sound of a truck labouring down the dusty road. Back to the office for me, hopefully I'll be in bed soon.
Lighting buildings
Adding lighting to a scene is easy, but slow work. To light the weigh bridge office, I made up a small board from a scrap of proto board. I soldered on a tiny surface mount LED (next time I'm getting larger ones), resistor and some leads. All I need to do is apply 5V and it'll light up.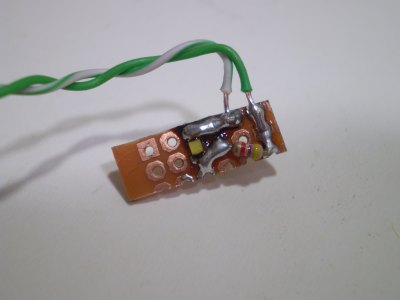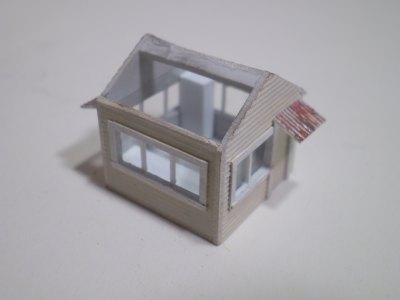 To add the flood lights on the grain elevator, I soldered some very thin pre-tinned "wire wrap" wire directly to the back of the LEDs and threaded them into the building. I fixed them in position with some 5 minute Araldite and wired them up to resistors and leads. Slow and fiddly work, but the end result is pretty neat.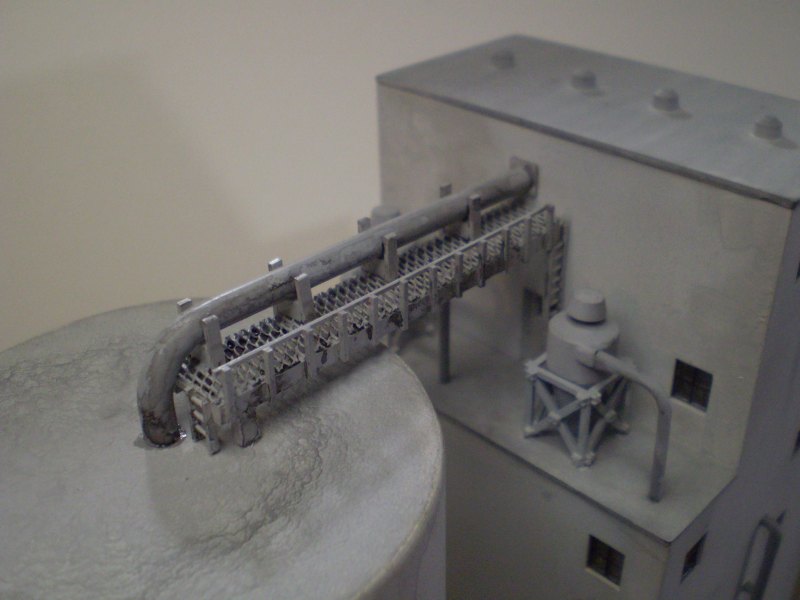 To connect the grain elevator to its silo, I made up a bridge out of some scrap wire mesh, styrene, ladder, and a neat bit of plastic sprue. There is another flood light hidden underneath it which adds some nice ambience to the scene at night time. All in all I'm pretty happy with how this scene has turned out, it's going to be fun when I make a city scene!