Colouring Ranuska
Ranuska hasn't received a whole lot of attention lately, packing up the house has instead taken most of my weekend time. However I've managed to find a few hours here and there to keep advancing Ranuska.
Ballasting
With the faulty point repaired, I decided it was time to do some ballasting. I used my trusty chinchilla dust and tinted it grey. Then I sieved it through a tea strainer and applied it in the usual manner. It's nice and seems to look pretty good.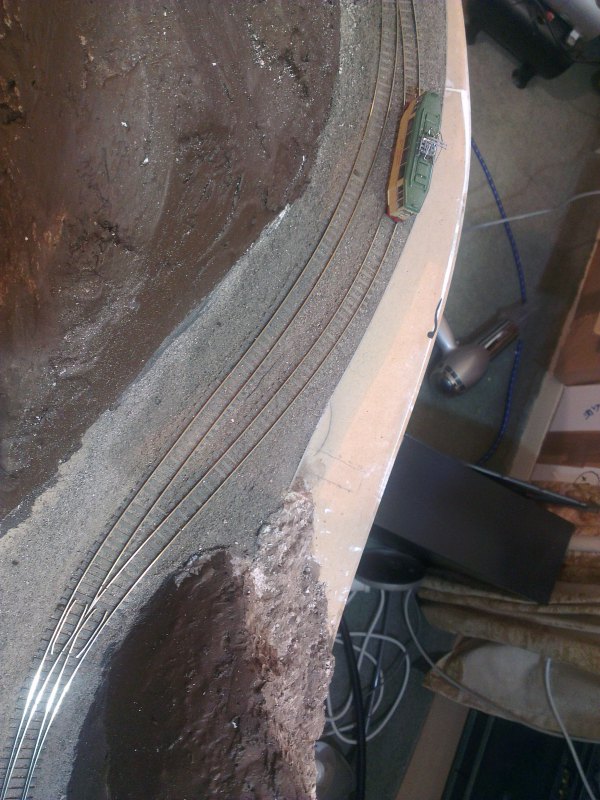 Retaining wall
Around the back of Ranuska there is a sea wall next to the track. I used some Tomix plastic retaining wall sheets that I joined into one long sheet and then painted concrete colour. A wash with some dilute dirty grey helped bring out some of the relief, though I think a heavier wash is still required.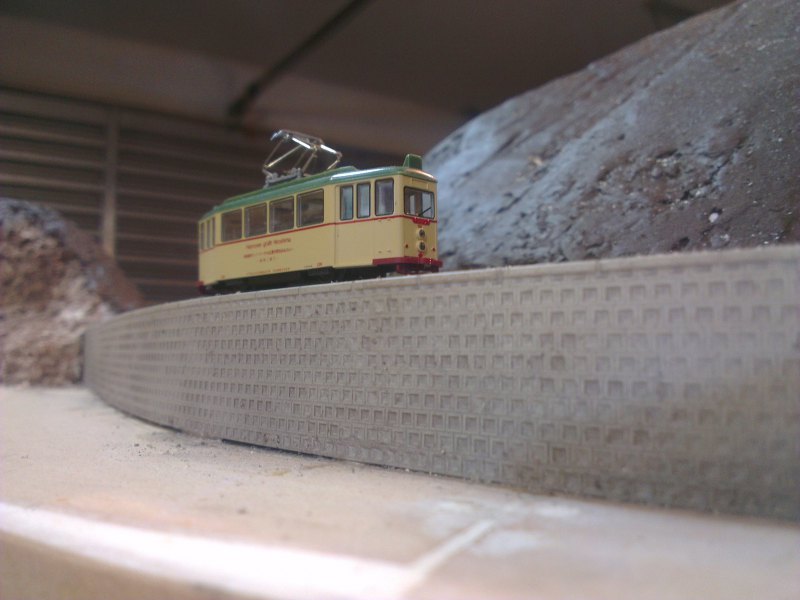 Paved track
Since I love squishing out DAS so much, I paved the inside of the loop track. This will be the area with the station and the future hotel. Now I just need to carve several thousand cobblestones!
Beach area
The beach has also had some attention. The last few holes in the beach have been sanded smooth, and the beach has been painted "sandcastle" which is about as close to sand colour as Resene test pots come. While at it I gave the beach wall a first wash with browns and sandy colours.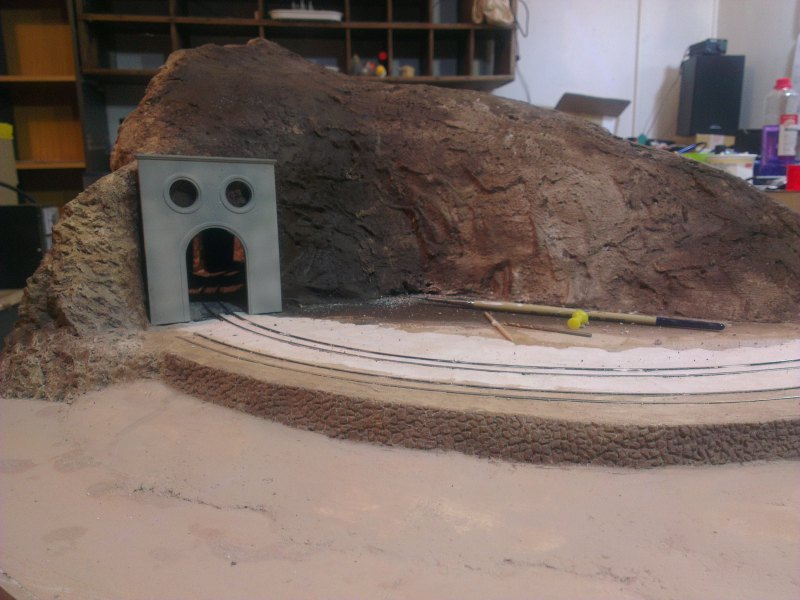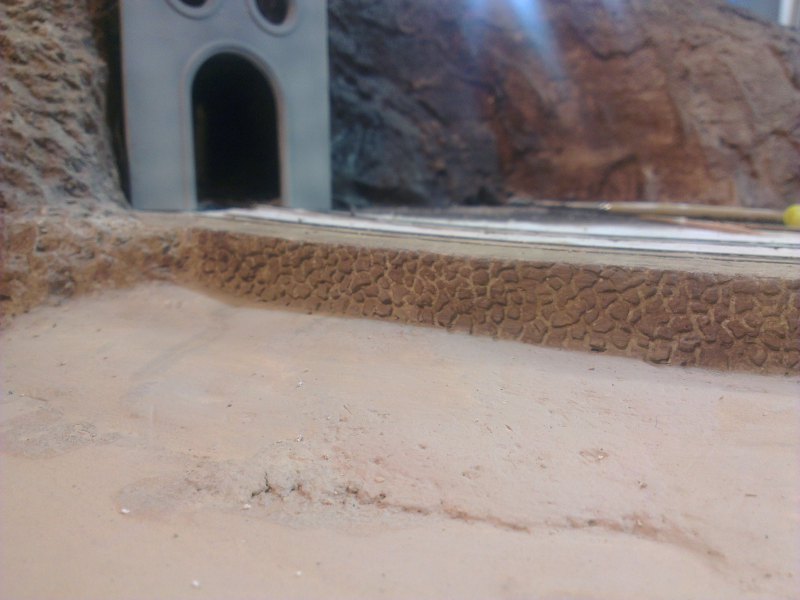 Rocks
I also found 20 minutes to add in the last few bits of rockery and slap on a coast of "sambuca" brown test pot over the plaster shell. Sambuca is a bit strong to use straight, but watered down it makes a very good blending brown. I've found that by using thin washes of this other colours, I can help blend it all together.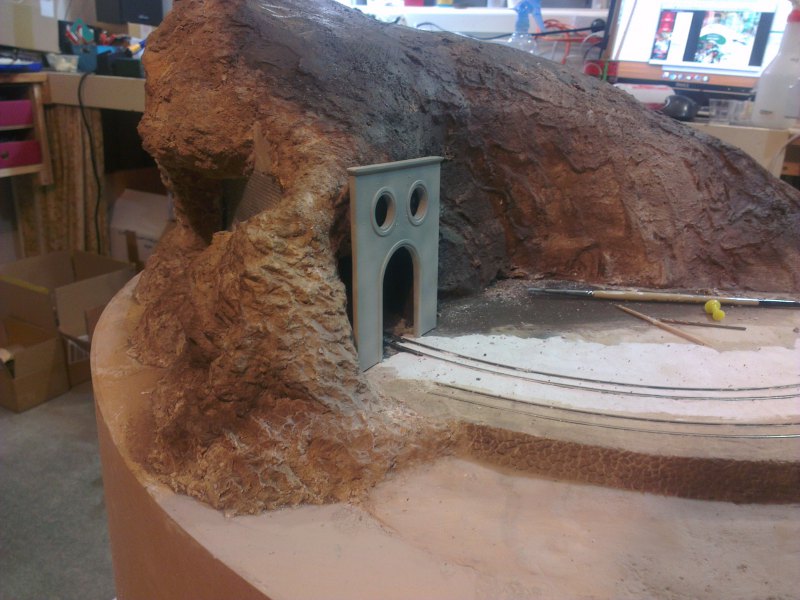 As you can see the tunnel portal has also had a first coat of paint. On the other side, I've planted the other tunnel portal and blended it into the scenery.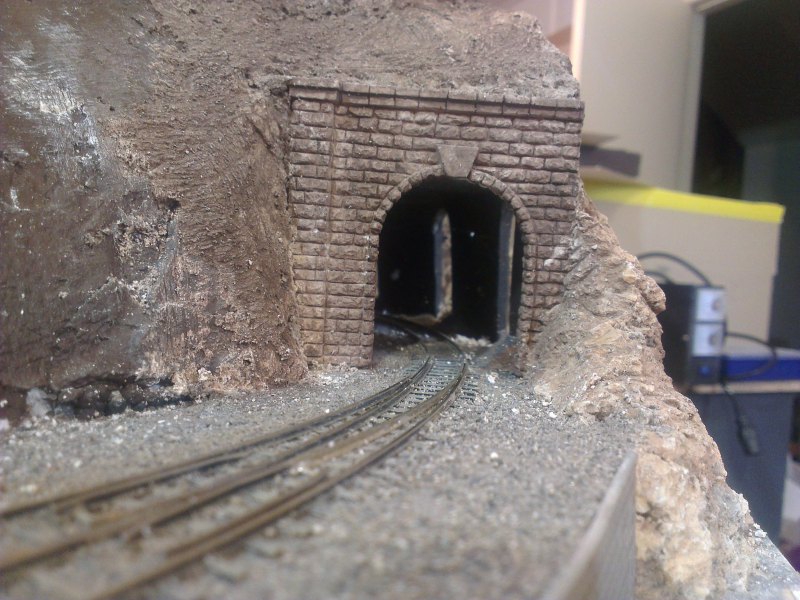 Still a bit of plaster dust to tame, and a spider has taken up residence in the tunnel already! Once finished I imagine this scene will be pretty densely forested.
Finally, you can see I've given the rocks an initial coat of paint.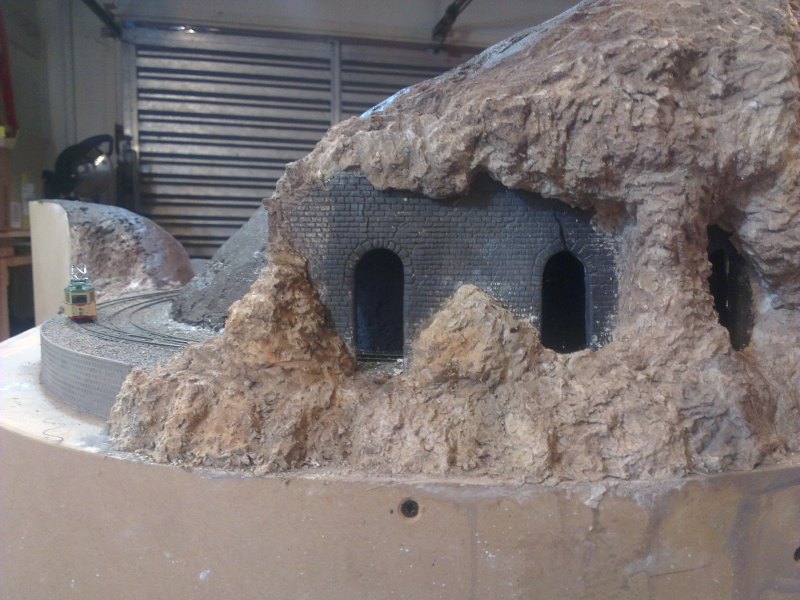 It's nice to finally see it all coming together, and coming along in leaps and bounds. I'm looking forward to adding the greenery, though I'm also a little daunted as to where to start!