Raparapa station improvements
Things have been pretty busy here at Utrainia HQ, but the blog has been a bit neglected. Time to change that!
First update is to showcase the recent improvements to Raparapa Station, as part of the Raparapa Beautification Improvement Project. I started by painting the window panes white, which has nicely lightened the mood and made the windows seem a little less oppressive. Then I redid the roof, this time a light tan colour, heavily weathered.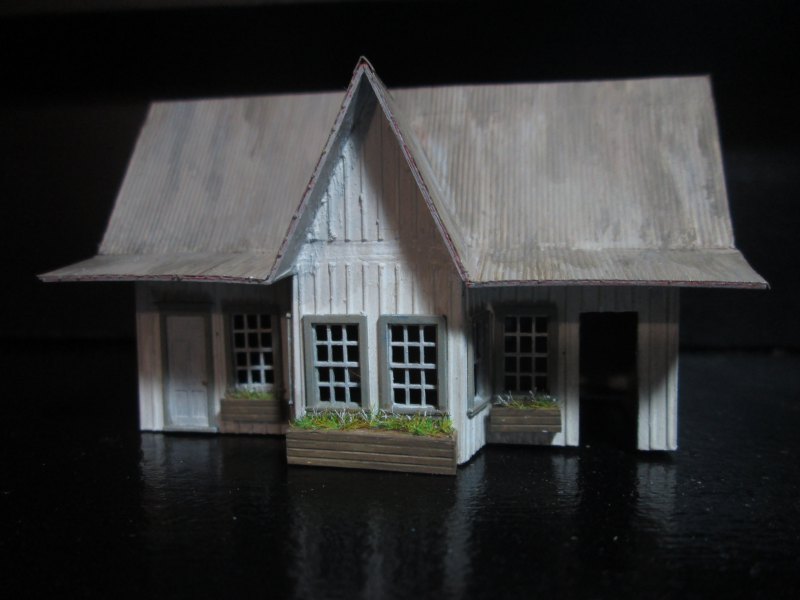 Perhaps the coolest improvement are the window planters. These were made up from some weather board styrene siding, with some static grass "plants" added. The plants were quite fun to make. I took a sheet of tin foil and dabbed on some super glue in little lines. Then I attached the sheet to the negative output of my GrassBlaster 4000, and fired it up. I loaded up some static fibre and shook it on. The foil makes sure the fibres stand up nicely, and once the glue dries, the static grass strips are easily peeled off and stuck to the planter boxes. To finish things off, I brushed some white paint on the tips to make flowers.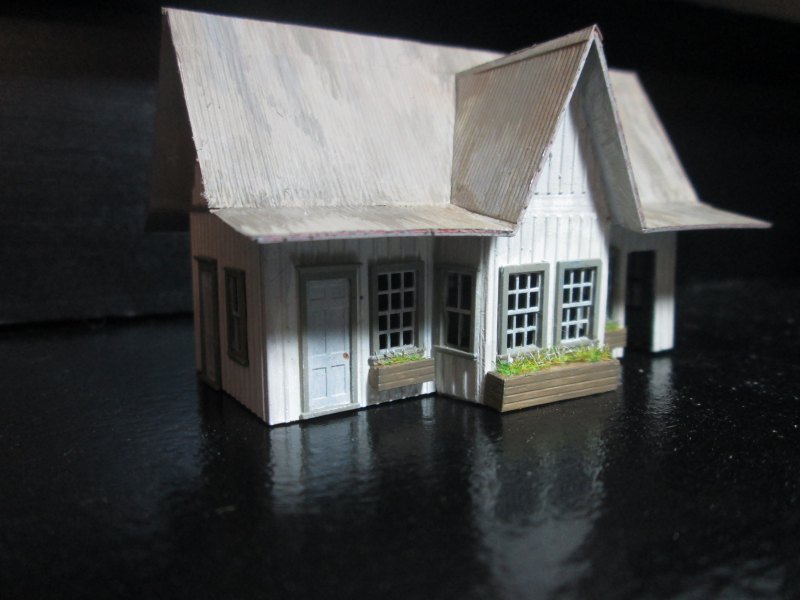 I gave the inside of the building a thick coat of black paint to stop any light shining through, then painted over it with a coat of white. Once I rig up some lights things should look quite cosy in there. Unfortunately the door has gone missing at some point!
To finish things off, I painted up some lining to match the trim colour and added that to the end walls. I quite the effect.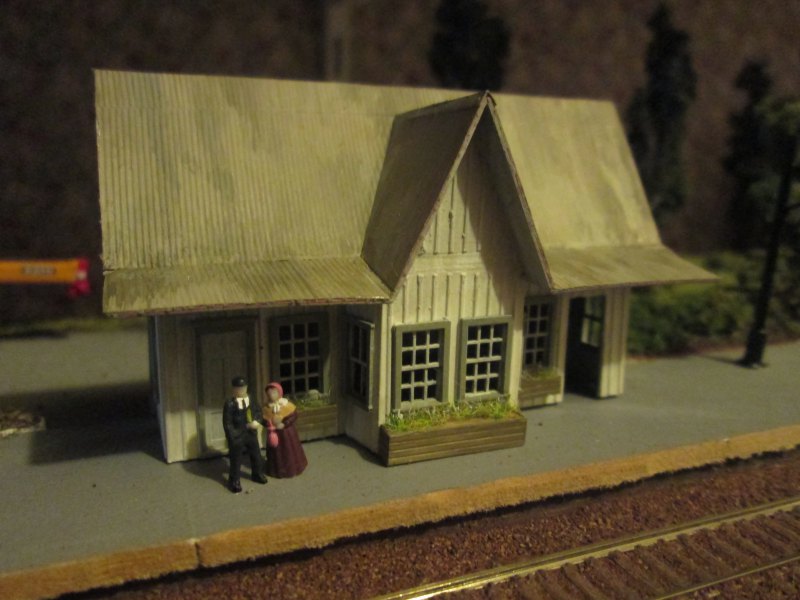 The locals are very happy with the improved station, especially the planter boxes. Of course now that I see the photos I have discovered many more improvements, such as barge boards, guttering, down pipes, the station name board... the missing door... not to mention the station platform which needs a good clean up!
However it feels good to be doing some modelling again. It has been a fun wee project to do in the evenings in the nice warm lounge.