The modules of Utrainia
Utrainia is a modular railway, with each piece connecting to another to form a large continuous railway. Each module is roughly 750mm long and has removable legs so it is freestanding. I have moved around a lot over the last 10 years so it makes sense to build a railway that can move with me. I find 750mm is exactly my attention span: I can remain completely focused and not get distracted, then 2 months later I am ready for another completely different scene. I can have snow in one scene, and prairie in another, and the sea in the next.
Kaikoura Coast
The Kaikoura coast along the South Island is one of my favourite stretches of scenery in New Zealand. It also helps that the railway line through there is stunning, skirting along the sea shore before plunging into tunnels. Having taken a cab ride through there with the late Colin Kemp, it also holds a special memory. And when I left the South Island to live in Masterton, the Kaikoura coast put on a stunning show of pounding waves and driving rain to bid me farewell.
So it felt only right that the first module for Utrainia would be based here.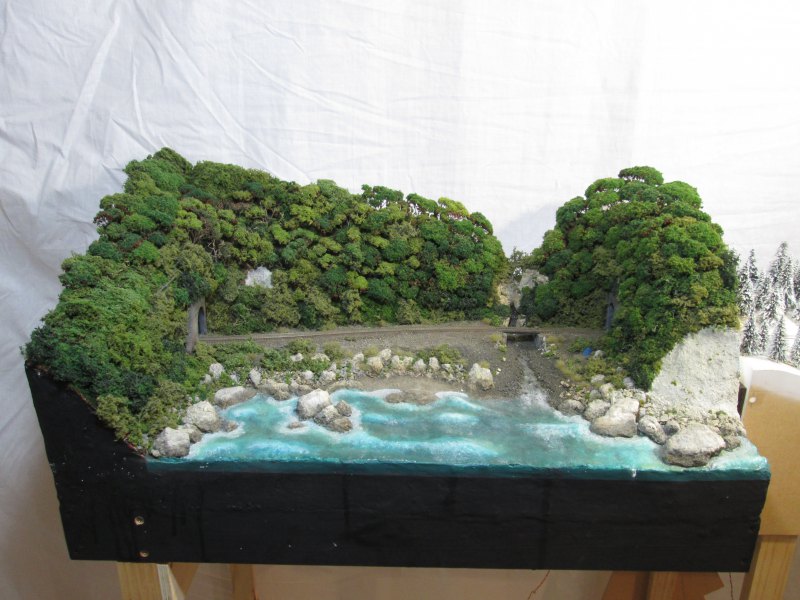 The High Line
I have a particular fascination with snow, and have spent many weeks in the USA trudging up hills through knee deep snow and chasing blizzards to get the perfect snow photos. I always enjoy it and I love the look of fresh snow on the railroad. So for my second module I decided to model a stretch of the BNSF "hi-line" in Montana, where the main line crosses Glacier National Park. Full of conifers and representing mountain railroading at its finest this seemed the logical place to model. This module is the transition between double track and single track mainline, and so features signals, a #10 switch, a switch heater (to stop the points icing up), a signal shed, and some assorted railway detritus. Look closely enough and you'll find there is even a deer hiding in the forest. (Build log)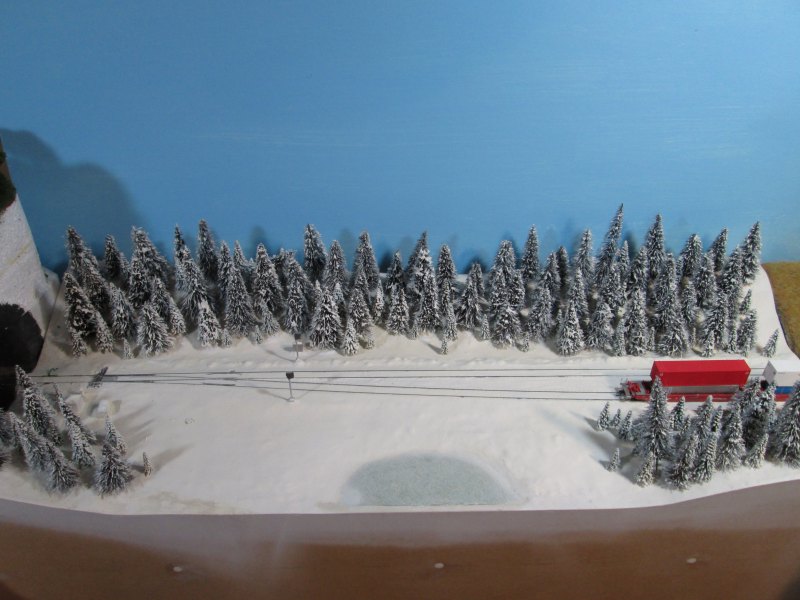 The Grain Elevator
While traversing the American mid-west, I played "spot the elevator". After a while it became clear that every single town in the mid-west had at least one elevator. When I decided to make a third module that wasn't covered in snow, and didn't have hillsides of bush, a sleepy little grain elevator, serviced by a siding seemed like the good choice. (Build log)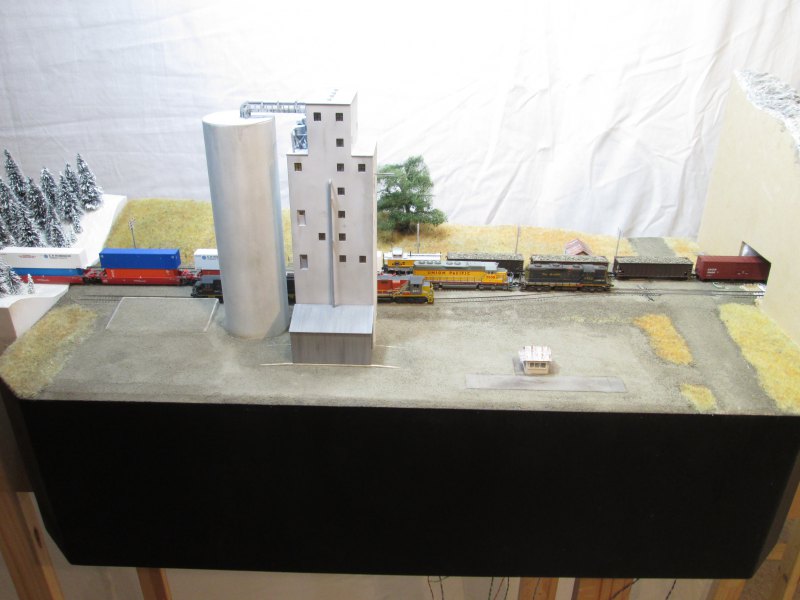 Thompson River Canyon
After three straight modules, Utrainia needed to some corners. The stunning Thompson River Canyon in Canada had recently caught my attention, with its amazing mix of tunnels, sheer cliffs, roaring river and rock shelters, and so before long was the subject for my fourth module. (Build log)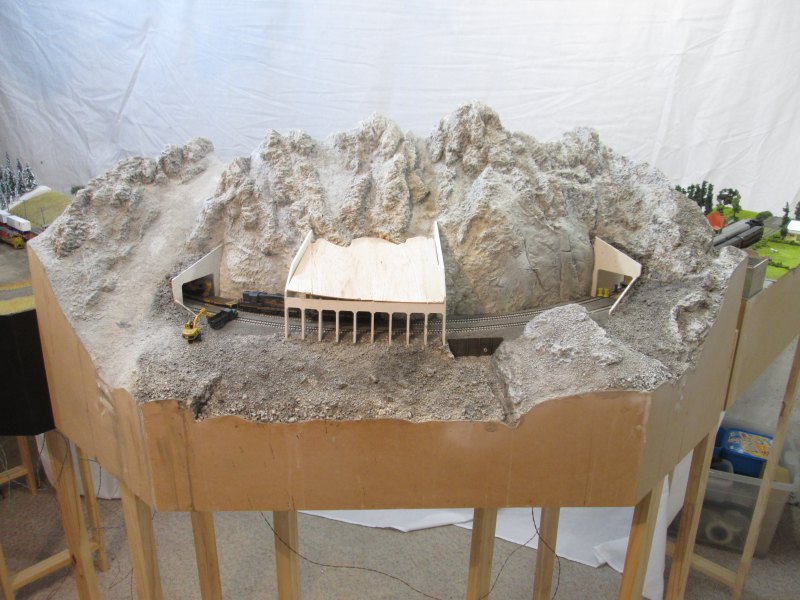 Raparapa
The fifth module of Utrainia is a small village, based roughly on the Wairarapa where we live. It is named Raparapa after Rachel's initials and features a station, several eateries, a hobby shop, a paddock and house, shoe and book shops, and a church. I made it over several months in utter secrecy to propose to Rachel with. On the 28th of July 2013, Rachel conducted the maiden train consisting of named carriages "Rachel Anne" and "Michael Douglas", and pulled by Utrainia's first steam engine, over all 5 modules of Utrainia before arriving at the station. There, in a wave of tears, her train came to a stop next to sign bearing the words: "will you marry me". (She said yes). (Build log)